Let's face it, we have an incredibly exciting time ahead of us for gaming. First off, we have some absolutely stellar games still coming out on the now ageing consoles, as well as the PC. But, within the next twelve or so months, we should see the release of next-gen consoles, and within the next couple of months, we'll see the release of Nintendo's Wii U console.
Until then, let's go through a list of the most anticipated games coming out over the next year or so. Remember, everyone has different tastes, so you might not agree to our recommendations. Please do comment or e-mail us with submissions and we'll try to keep this updated, or use them in future "top 10" articles.
10.) Far Cry 3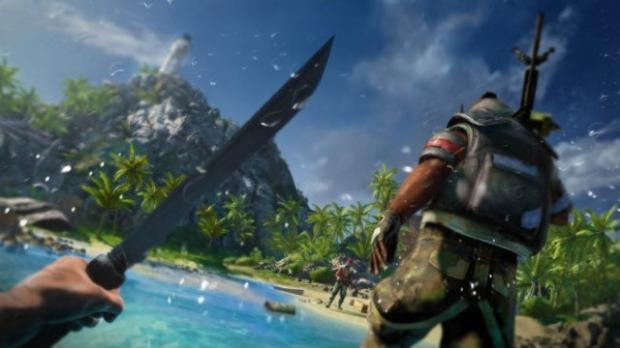 The first Far Cry game I remember fondly, open-world gaming, with lucious environments. But, the third outing in the Far Cry universe is set to really ramp that bar up somewhat, and there's some incredible excitement behind it. The main objective behind Far Cry 3 is to escape an island filled with crazy, blood-thirsty inhabitants.
Far Cry 3 also features co-op gameplay, marking a change from its predecessors. This co-op gameplay can even be enjoyed as two-player split screen. Far Cry 3 is powered by the Dunia 2 engine, one of the first games to be powered by the advanced version of the Dunia engine. We should expect Far Cry 3 toward the end of November, or early-December, depending where you're based.
9.) Borderlands 2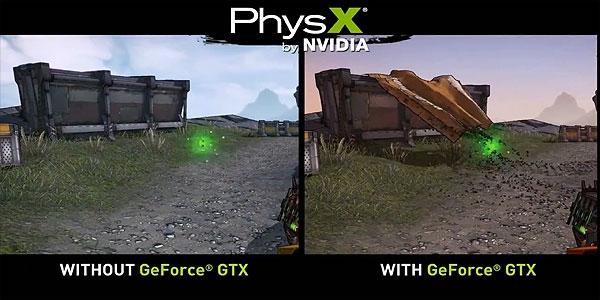 Explained as a 'role-playing shooter', Borderlands 2 is set to expand on the original game, while adding in some new twists, turns, weapons, characters, and more. The AI in Borderlands 2 has been improved, four-player online co-op returns, as well as the usual customizable weapons system, which has been improved.
Gearbox haven't left the graphics department of Borderlands 2 without change, where the team have worked with NVIDIA to add in some great PhysX features. Gearbox CEO, Randy Pitchford, showed off some of the PhysX gameplay when NVIDIA unveiled their GEFORCE GTX 680 GPU. The environment and phsyics play a much bigger role when PhysX is enabled, so Borderlands 2 is something to be excited over.
8.) Assassin's Creed III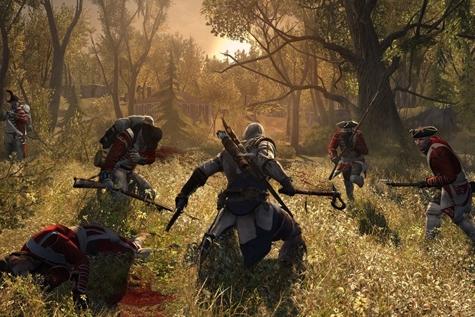 Assassin's Creed III takes place before, during, and after the American Revolution, dating between 1753 and 1783. A new protagonist is up for play, half-English and half-Native American man, Connor Kenway. Series' protagonist, Desmond Miles makes an appearance, who must prevent the 2012 apocalypse.
Assassin's Creed III is powered by the AnvilNext engine, and will arrive on PlayStation 3, Xbox 360, PC and Nintendo's upcoming next-gen console, the Wii U. It will hit consoles first on October 30/31 in the US and EU, and will be released a little under a month later on PC.
7.) MechWarrior Online/Hawken (tie)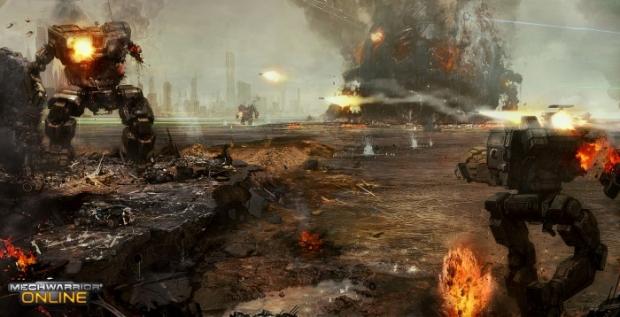 I remember the old MechWarrior games on PC from when I was just a young boy. The original games were just oh-so-awesome back in the mid-to-late 90s. Now we have the CryENGINE 3-powered, free-to-play MechWarrior Online coming out later this year. Being a PC-exclusive is enough to be excited about, but the Mech game is powered by Crytek's gorgeous CryENGINE 3.
MechWarrior Online is also a real-time game where one day in the game is equal to 24 hours in the real world. This will add a very different spin on the game, with players jumping into BattleMechs and having the ability to align themselves with one of the Great Houses, or they could form their own Mercenary Corporation, or go it alone.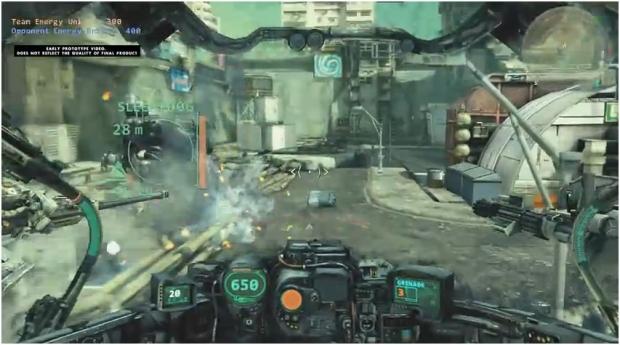 Tieing with MechWarrior Online is fellow Mech game, Hawken. Hawken is powered by Epic Games' Unreal Engine 3 and is also a free-to-play title. Hawken will feature four game modes: team deathmatch, free-for-all deathmatch, "siege" and a currently-unknown game mode.
Hawken is a little more exciting, as it was recently unveiled that it will be compatible with the Oculus Rift VR headset that was on Kickstarter. Hawken will be released on December 12, and hopefully the Oculus Rift VR headset gaming on Hawken is a true next step in Mech immersion.
6.) The Last of Us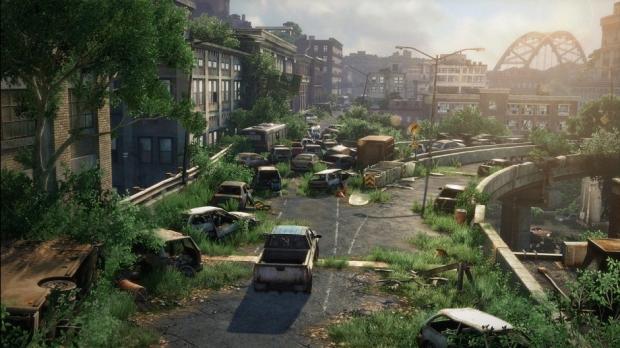 The Last of Us is a post-apocalyptic third-person survival action-adventure game, and if that wasn't enough of a mouthful of explanation, this should settle your worries: it's being developed by Naughty Dog, the team behind the phenomenal Uncharted series. The Last of Us, like Uncharted, is a PlayStation 3-exclusive, and looks like it might be one of the best games to hit the console since release.
Naughty Dog have a pretty amazing track record, with The Last of Us looking to continue this trend. The Last of Us gives you control of a character named Joe, with AI taking control of your friend, Ellie. The Last of Us is more character-driven than most games, with Naughty Dog introducing a new gameplay mechanic they're calling "dynamic stealth". This new gameplay mechanic allows the player a variety of strategies and techniques to be used each time they approach a new situation, where the enemies will react differently each time.
The Last of Us looks incredibly exciting and is powered by an in-house engine from Naughty Dog. We should expect The Last of Us sometime in 2013, on the PlayStation 3.
5.) Crysis 3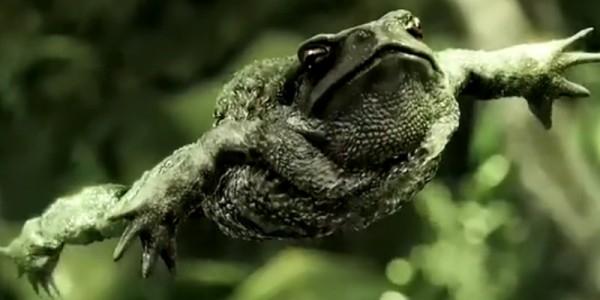 "Will it run Crysis?" is a term that we should all know by now, as the original sandbox first-person shooter from Crytek was a success, both as a game, and as a graphics engine filled with eye candy. The second outing was the developers first foray into consoles, and didn't make the same graphical splash that the first did. But, we've been reassured from Crytek that Crysis 3 will definitely push PC's to their limits in terms of graphics.
Gameplay looks to be amped up, where the nanosuit-powered soldier, Prophet, now sports a very cool looking, and very functional crossbow. Crysis 3 is still featured in New York City, where the city itself has been encased in a giant Nanodome from the corrupt Cell Corporation. Crysis 3 is set 24 years after the events of Crysis 2, landing us in the year 2047.
NYC, after decades of being within the confines of the Nanodome, is now covered in dense swamplands, overgrown trees and rivers. Crysis 3 is powered by CryENGINE 3, so we should expect this vegetation to look prettier than ever, frogs included.
Crysis 3 will hit the Xbox 360, PlayStation 3 and PC in February 2013.
4.) PlanetSide 2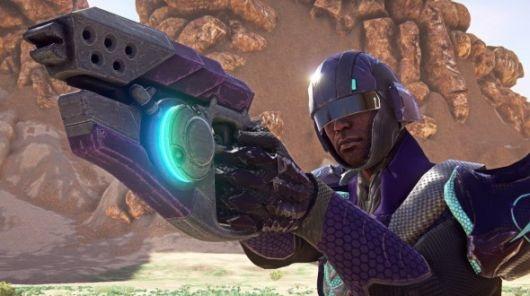 PlanetSide 2. This is a big one, folks. PlanetSide 2 is a sequel to the original PlanetSide, which was released back in 2003, and is an MMO coming from Sony Online Entertainment. PlanetSide 2 sports a spankin' new graphics engine, and will support hundreds of players in a continous, large-scale battle.
PlanetSide 2 features three factions, Terral Republic, New Conglomerate, and finally, the Vanu Sovereignty. Players can fight within any of the factions, to try and gain control, of territory and bragging rights from within the game. PlanetSide 2 brings back vehicles into play, along with its on-land vehicles, and usual gun-based combat.
PlanetSide 2's stand out feature is going to be its territory system, where it plays a much bigger role in the sequel, than its predecessor. PlanetSide 2 is powered by SOE's Forgelight Engine, with the physics side of things being handled by NVIDIA's PhysX API. The combination of the engine and PhysX will allow for much better in-game vehicle physics, as well as bullets being simulated by the physics engine, meaning players will have to compensate for gravity when aiming, and shooting.
PlanetSide 2's release date is still TBA.
3.) DotA 2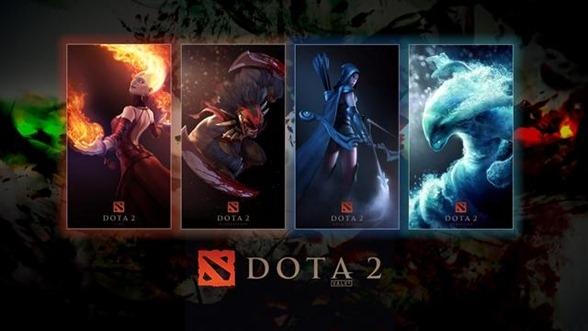 As we get to the business end of our Top 10 most anticipated games for 2012-2013, they continue getting bigger, and bigger. How could we leave out DotA 2? The original DotA (Defense of the Ancients) started out as a mod for Warcraft III, and has enjoyed incredible success in the professional, and casual gaming scene since.
The company behind Half-Life, and digital distribution software Steam, Valve, acquired the trademark for DotA 2, surprising many gamers across the world. At the same time, it also gave gamers confidence that Valve would do their best to please their fans with a true sequel to the mod for Warcraft III.
DotA 2 has since turned into a free-to-play game, with Valve making money from the game through DotA 2's in-game store, DotA Store. Within DotA Store, players can purchase in-game items, where items are developed in-house by Valve, as well as products released from the Steam Workshop.
DotA has a release date of sometime this year, but nothing has been set in concrete yet.
2.) Grand Theft Auto V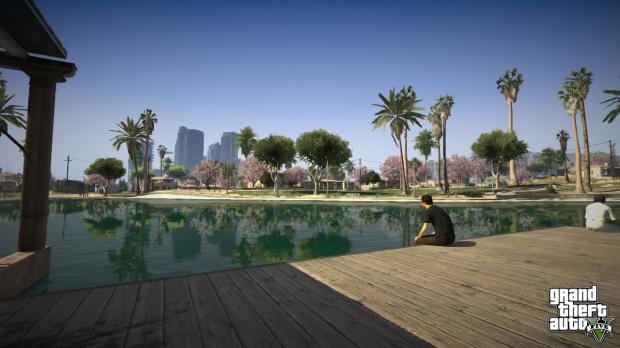 We should all know, or have played, or still play, Grand Theft Auto games by now. The series has been one of the most successful in gaming to-date, and the latest instalment is set to raise that bar by eleventy million. GTA V is the fifteenth game (15!!) in the GTA series, and is set in fictional Los Santos, in the state of San Andreas, and its surrounding areas, based on a modern-day Los Angeles and Southern California.
We should all know what to expect from GTA V, but there will also be some new content to keep the game feeling fresh. GTA V is set to include "crews" which are similar to what was introduced in the Rockstar-produced Max Payne 3. Rockstar's Social Club functionality will bridge players and their crews across multiple titles, that start with Max Payne 3 and GTA V.
There's not much else that has been shown off about the game, apart from some very delicious screenshots showing off some action from within a fighter jet, a sports car, a roadbike, and more. Grand Theft Auto V is set to become not just one of the biggest launches of 2012, but one of the biggest launches, ever.
GTA V currently has no firm release date.
1.) Half-Life 3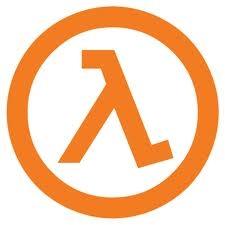 Drum roll, please! We're finally at our number one most anticipated game for 2012-2013, Half-Life 3. Half-Life requires no introduction, and has been one of the most successful franchises, ever.
There is barely any information on the game, apart from some rumors and hearsay, but we know it has to be coming. We pray each night it's coming, and we keep a warm spot on our hard drives for it when it does arrive. The next instalment in Gordon Freeman's life could be the last, and most probably, the best.
I have expectations that we will see this game in some form next year, where I hope to see it announced next to a next-generation Source engine announcement. Maybe we'll see it as an exclusive killer-app for the rumored Steam Box. Maybe the Mayan's were right, and the world ends on December 21, 2012, and we'll never get to see the game at all.
Let's hope that doesn't happen, shall we? You can rest assured, as soon as there's some news on Half-Life 3, we'll be posting all about it.