Sick of the distortions from modern day lens and cameras? Well, researchers clearly were too and have designed a flat lens that doesn't have any distortions. The only thing is that it will probably set you back more than a pretty penny. The new lens is crafted from silicon and gold, not exactly the cheapest elements.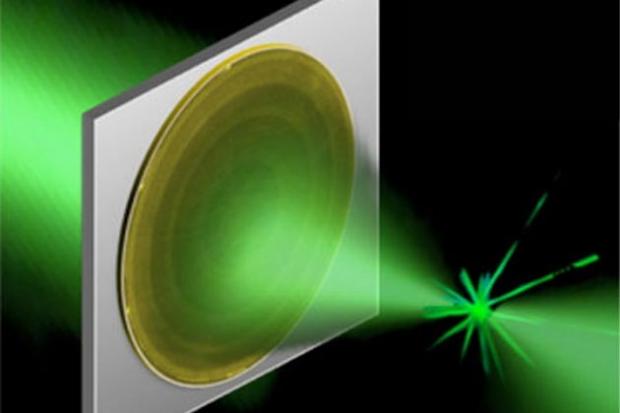 The 60-nanometer thick lens was created by my favorite department at Harvard School of Engineering and Applied Sciences, the physics department. The flat lens "approached the ultimate physical limit set by the laws of diffraction." Federico Capasso, professor of applied physics said "Our flat lens opens up a new type of technology. We're presenting a new way of making lenses. It's extremely exciting."
The lens is created by creating a very thin layer of silicon and then coating that with a nanometer thin layer of gold. This design eliminates the "fish-eye" effect of current wide angle lens and the researchers state that the image doesn't require any sort of complex corrective techniques.
Lead author Francesco Aieta said in a statement "In the future we can potentially replace all the bulk components in the majority of optical systems with just flat surfaces."