The future is here, nearly. After Google's try at an autonomous car driving the streets of Las Vegas, Volvo have done something even more impressive. Volvo were impressive in the way that they platooned three cars behind a lorry for 200 kilometers on a busy Spanish motorway.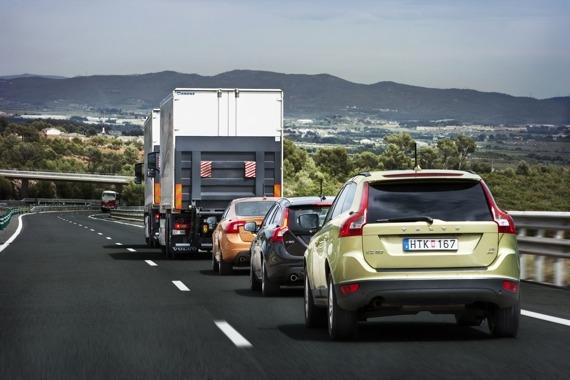 Don't know what platoon means outside of a first-person shooter like Battlefield 3? The term "platooning" means, in effect, queueing cars behind e ach other with a lead car as a pace setter. The technique is also known as road-training.
It involved several research partners alongside Volvo, with the latest version of the project codenamed SARTRE (Safe Road Trains for the Environment). The first public road test for the SARTRE took to the roads outside of Barcelona, Spain at the end of last week. The cars travelled at 85 kilometers per hour (roughly 52 miles per hour) at varying distances from each other.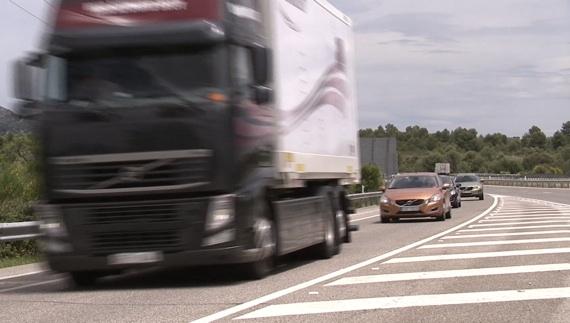 The lead car sported wireless technology to control the other cars in its platoon. But, this technology, in my opinion, is questionable. Can the wireless transmission be hacked? If the first car controlling the platoon drives into traffic, off of a cliff, into a wall, do the other cars follow? This technology will definitely be great in the future, but other technology like safety-based tech need to improve, big time.