We all know Windows 8 is baking very nicely in Microsoft's ovens right now, and they're just some more information surface now in the form of the editions we should expect. Microsoft are going to release Windows 8 in three editions: Windows 8, Windows 8 Pro and Windows 8 RT.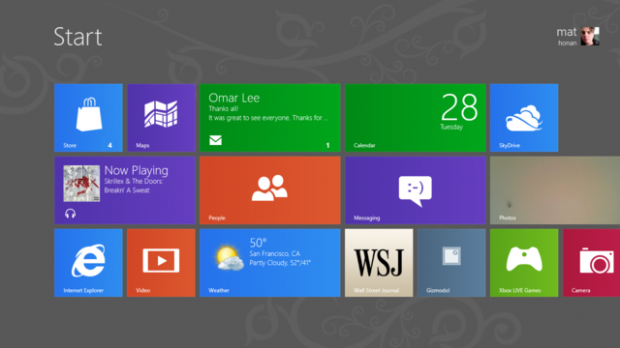 The differences? Well, the first two edition's are for x86-based systems, both in 32- and 64-bit. Windows 8 will be the OS for most people, as it includes most of the features you need, plus an updated Windows Explorer, Task Manager, better multi-monitor support as well as the ability to switch languages on the fly, which was previously an exclusive feature to the Enterprise and Ultimate editions of Windows.
Next up is Windows 8 Pro, which is designed for tech enthusiasts and business/technical professionals. It includes all of the features of Windows 8 as well as encryption, virtualization, PC management and domain connectivity. Windows Media Center is now considered an economical "media pack" add-on for Windows 8 Pro. Finally, we have Windows 8 RT. This is the newest member of the Windows family, which is something Microsoft have been calling Windows on Arm, or WOA.
Windows 8 RT will only be made available as a pre-installed OS on PCs and tablets that are ARM-powered, and will help enable new thin and lightweight form factors with impressive battery life. Windows 8 RT also sports touch-optimized desktop versions of the new Microsoft Word, Excel, PowerPoint, and OneNote.
You can read more about the different editions of Windows 8 to arrive, at the Windows Team Blog.