RumorTT: iPad 3 will be called the iPad HD
RumorTT: iPad HD is the next iPad to be released, not the iPad 3.

Published Tue, Mar 6 2012 9:34 PM CST
|
Updated Tue, Nov 3 2020 12:29 PM CST
VentureBeat has heard the rumbles from reliable sources, and are reporting that the next iPad to hit, won't be called the iPad 3, and will actually be dubbed 'iPad HD'. iPad HD would make sense, as the new iPad sports a high-resolution Retina Display with a 2048x1536-pixel display.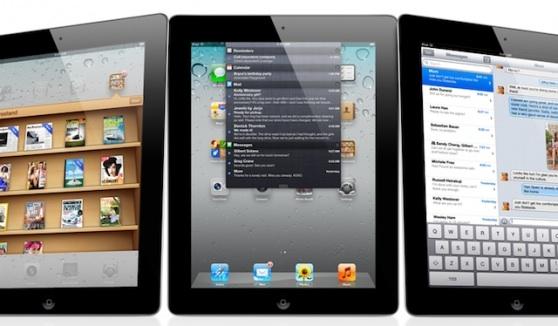 Right now, the current iPads feature 1024x768-pixel screens, so the iPad HD will blow them out of the water. Apple aren't the first ones to hit a homerun in terms of screen resolution for a tablet, but are the first ones to go over 1080p. ASUS' Transformer Prime features a 1080p display, but of course, in the usual Apple tradition, we should expect the high-res display to be a world first somehow. Hopefully we see iTunes HD debut at the same time, or else it will [mostly] be for nothing.
The iPad HD name would also make more sense, considering it will most likely ship with a suped up version of Apple's dual-core A5 processor, dubbed A5X. No quad-core A6 for you, iPad fans! Whilst ASUS and other companies are releasing quad-core tablets, Apple will behind the eight ball this time with a slower dual-core. Yes, most apps and games don't use it, but bragging rights are bragging rights at the end of the day. Other companies will be able to use this against Apple when pushing their products.
More information is also leaking that Apple are buying up 7.1-inch screens, which means we could see some competition against the Kindle Fire from Amazon.
Related Tags