North Korea's nuclear plans spotted, thanks satellite pictures
Nuclear capabilities of North Korean known, satellite pictures confirm

Published Sun, Jan 15 2012 10:18 PM CST
|
Updated Tue, Nov 3 2020 12:30 PM CST
We still don't have pictures or video of Osama bin Laden, but hey, it's OK to dump pictures of another countries Nuclear facility, right? Well, its now known the length of North Korea's progress in building a [gasp] weapon of mass destruction. You know, the ones we still haven't found in the War on Terror after trillions of dollars spent and countless thousand killed and millions displaced.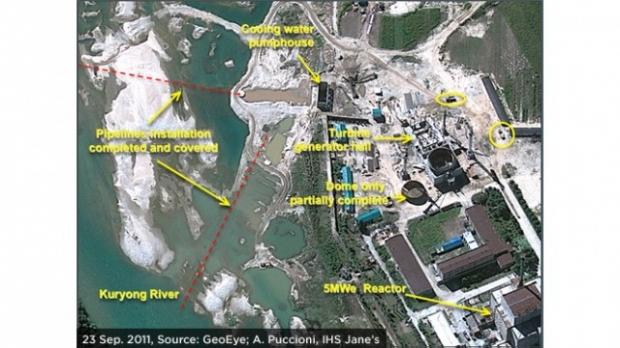 North Korea has actually done quite a bit of work, but not as much as NK's official claims state. There are various photos dated between June of 2009 and November of last year, which show North Korea's enrichment facility and light water reactors. You can see in these photos that the two aforementioned bits of the puzzle have almost reached completion. Once that's done, it's time to have its internals placed inside. The speed at which North Korea's reached this point, has analysts concerned. Below is a quote from the Bulletin of the Atomic Scientists:
Was the seismic analysis of the reactor site sufficiently rigorous? Did the regulatory authorities have the skills and independence required to license this reactor in such a short time period? And do Yongbyon [the construction site] specialists have sufficient experience with the very demanding materials requirements for the internal reactor components, including the pressure vessel, steam generator, piping and fuel-cladding materials?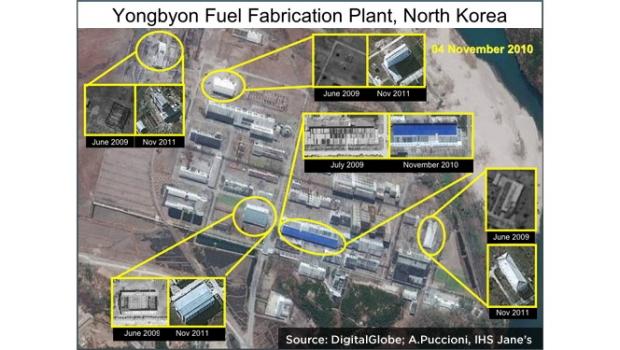 The reactors planned output is not massive (100MW thermal, 25MW electric when compared to Fukushima's Dai-ichi reactors at 4696MW combined), but even a small-scale nuclear disaster is not a laughing matter, it is all serious business. When talking of the enrichment facility, North Korea claimed back in September 2009 that it had successfully conduced "experimental uranium enrichment", but Hecker and Carlin believe this can't even be possible, judging by the state of the site.
According to the two, it "must have been achieved at a different facility".
What I want to know, is this all a "now we have to go in and stop them, let's call Team America: World Police", or a "if something happens, don't say we didn't warn you of us going into another war". What do you think?
Related Tags