Facebook Timeline is now available worldwide
Timeline for Facebook is now available to everyone.

Published Sat, Dec 17 2011 4:28 AM CST
|
Updated Tue, Nov 3 2020 12:30 PM CST
Facebook have now unveiled Timeline to the world, and its now available anywhere in the world. Once you've noticed it, you'll have a 7-day review period, where you'll be able to flick over everything on your Timeline to make sure its all good, before anyone can see it.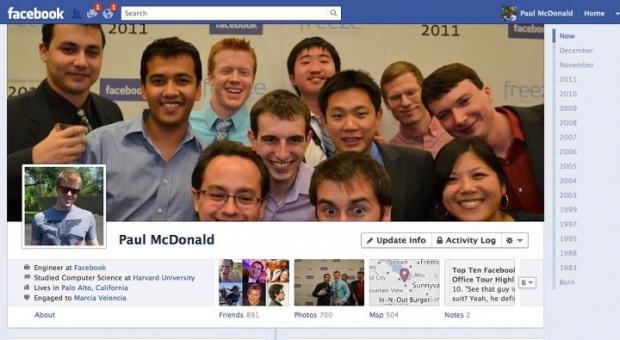 If you approve the Timeline, you can make it 'live' to the world before the 7-day review period. If you decide to wait, it will automatically go live after the 7 days. If you want to view your Timeline as another person to see what it will look like, click the little gear menu at the top of your timeline, and click "View As." You can choose to see how your timeline looks to a specific friend, or the public.
As you start strolling through your timeline, you may or may not want certain things shared. These things can be removed by rolling over the timeline, clicking the star expand it to two columns and then clicking 'Hide from Timeline." The privacy dropdown can also do something similar, where you could just allow "friends" or "family" to view the posts you choose.
Timeline now intros something called "Activity Log." Activity Log is a place where you can review all of your posts and activity, from the very first day you signed up to Facebook, right up until this very second. There are two dropdown menus next to each story in your activity log, the first one lets you see and adjust the privacy of a post. The second allows you to decide if you want the post to appear on your timeline. You can feature, hide or delete any of your posts.
To get Timeline, click here and then click "Get Timeline." Other than that, you can wait until you see an announcement at the top of your profile.
Timeline is also available on Android and m.facebook.com.
Related Tags