Microsoft and Bill Gates are in court, over Windows 95
Microsoft is in court over Windows 95, yes you read that right.

Published Tue, Nov 22 2011 4:11 AM CST
|
Updated Tue, Nov 3 2020 12:30 PM CST
Microsoft Chairman and co-founder, Bill Gates, has donned his suit, put his hands on his hips and walked into court on Monday in a billion-dollar antitrust lawsuit against Microsoft over Windows 95. Yes, Windows 95.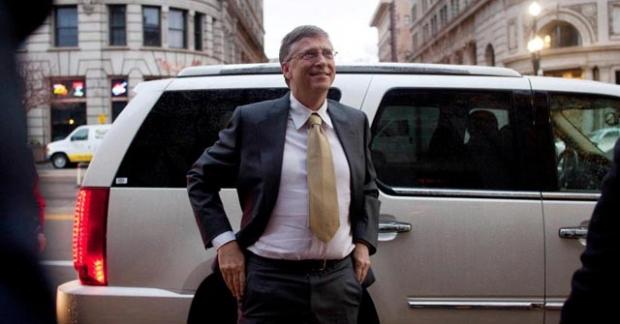 Microsoft did attempt to get the billion-dollar antitrust case dismissed by a federal court, but failed. Bill Gates was forced to take the witness stand on Monday to defend Microsoft. Novell filed the antitrust lawsuit and are attacking Microsoft over Word Perfect. Novell originally sued Microsoft in 2004, claiming that Microsoft violated U.S. antitrust laws and harmed Novell's range of software products.
Novell has provided an Exhibit of an e-mail from 1994, which was from former Microsoft CEO and chairman Bill Gates to his software development teams. Gates started his testimony with a history of Microsoft (or a commercial) by saying "We thought everybody would have a personal computer on every desk and in every home."
He also stated that "we wanted to be there and be the first." Novell used the Gates e-mail and claims that Microsoft tried to delay the release of Windows 95, thus keeping Novell's Word Perfect word processing program and Quattro Pro spreadsheet application from gaining any significant market share. Novell is now seeking $1.2 billion in what they are deeming "losses." Microsoft of course rejects the claims, and asked a judge to dismiss the case on Friday.
Microsoft says that they decided against installing WordPerfect as it was unstable and could not be fixed in time for Window 95's release. Microsoft lawyer David Tulchin said "Novell never complained to Microsoft, there's nothing in the evidence, no documents."
Related Tags