Google intros new algorithm update, impacts 35% of searches
Google update their search algorithm, will effect 35% of searches.

Published Sat, Nov 5 2011 1:24 AM CDT
|
Updated Tue, Nov 3 2020 12:30 PM CST
Google completed their Caffeine web indexing system last year, which allows them to crawl and index the web from fresh content quickly on an enormous scale. Google have just announced that they're making quite a significant change to their ranking algorithm that impacts roughly 35-percent of searches and better determines when to give you more up-to-date relevant results for these varying degrees of freshness.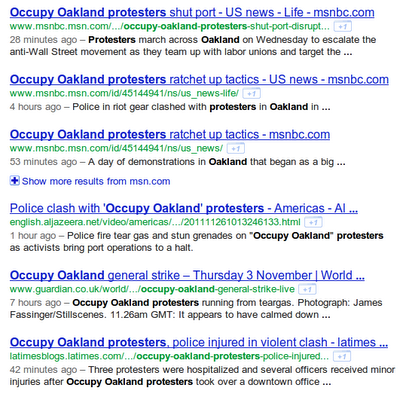 Obviously, in today's world, information is power. But information can be from today, last week, the last minute, or thirty years ago depending on the search terms. Google's algorithm needs to be able to work out if a result from a week ago about a TV show is recent, or if a result from a week ago about breaking news is too old.
Google have a bit more info on it, so if you're interested, check it out. As with most things like this, it is a great read and good to know if you're asked for a random fact one day.
Related Tags