Toshiba release 6.1-inch display capable of 2560x1600
Toshiba release 2560x1600-capable 6.1-inch display.

Published Sun, Oct 23 2011 8:17 PM CDT
|
Updated Tue, Nov 3 2020 12:30 PM CST
Its only been in the last 18 or so months since the release of the iPhone 4 and it's "Retina Display" that smartphone and tablet display resolutions have been a key marketed feature when the products are advertised or sold. Just last month Samsung unveiled the Galaxy S II HD LTE which sported a 4.65-inch 1280x720 display.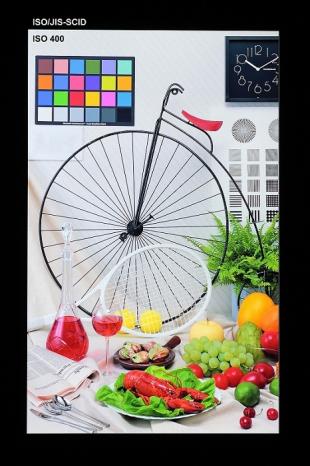 It was the first smartphone with a HD (720p) resolution and there are already a few smartphones who have followed, the Samsung Galaxy Nexus and LG Optimus LTE. Back in May, Samsung also showed off a 10.1-inch panel capable of 2560x1600, something that we only see on current high-end 30-inch displays.
Toshiba have gone one better, releasing a 6.1-inch LCD with a 2560x1600 resolution. If we're talking pixels per inch (PPI), that's an astounding 495. How does that compare to the best our currently?
Apple's iPhone 4/4S has a 3.5-inch screen with a 960x640 resolution, PPI sits at 329.65. Samsung's Galaxy Nexus sports a 4.65-inch screen at 1280x720 and a PPI of 315.83, then we have Samsung's unreleased Tablet panel with a 10.1-inch screen and the high-res 2560x1600 on-board, PPI sits at 298.9. Toshiba's new fandangled panel is 6.1-inch, 2560x1600 and get this: a PPI of 494.9!
Toshiba's panel is the obvious champion here, with a PPI 50-percent higher than the iPhone 4/4S. At the moment there's no word on panel type, but the viewing angle is 176 degrees which would hint at an IPS-based display. Toshiba is currently claiming 1000:1 contrast ratio and 61-percent NTSC color gamut.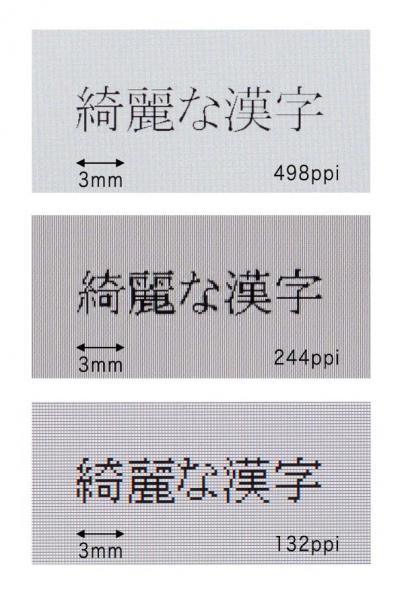 The above images show the advantage of higher PPIs, with ~500 PPI pretty much the limit of what the human eye is capable of seeing at a very close range. What would a 2560x1600-capable, 6.1-inch screen even be used for? A bigger smartphone? A smaller tablet? An e-book reader? Time will tell.
Related Tags