RumorTT: Xbox 720 teased in Hugh Jackman's 'Real Steel'
Xbox 720 teased in the movie 'Real Steal'

Published Thu, Oct 6 2011 2:47 PM CDT
|
Updated Tue, Nov 3 2020 12:31 PM CST
Microsoft's next-generation console is not only long overdue, but has been rumored for a while now that it be unveiled at E3 2012. But, now we have the product logo in a trailer for Hugh Jackman's upcoming sci-fi robot fighting movie, Real Steel. The Xbox 720 logo is seen during a futuristic scene set in a sports arena, where it is a digital banner ad alongside other popular brands such as Cafillac, Budweiser and Coca Cola.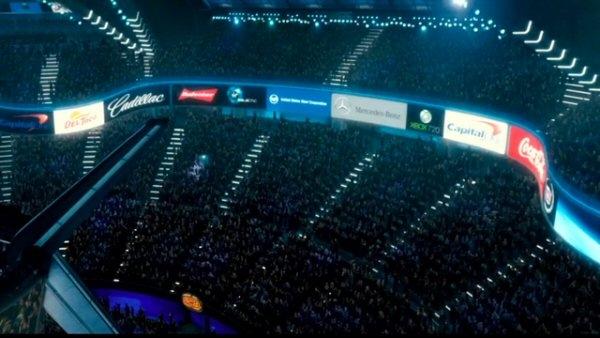 Microsoft has previously stated that the life-cycle of the current Xbox 360 would be 10 years, but we all know it needs to be much sooner than that. Considering that Real Steel takes place in 2020, it would make the next-generation console only five years old, and with a 10 year life-cycle, this would make sense. The fact that the logo is there at all, puts some validity to the rumors of not just a next-gen console from Microsoft, but to the name "Xbox 720".
I don't particular like the name, as it would seem as if it were held back to 1280x720p output, something like "Xbox Next" would be great. Ditch the numbers, but ditching the numbers would confuse the masses too... however, it has worked for Nintendo.
Related Tags