Toshiba Regza 55X3 - 4K, glasses-free 3DTV
Toshiba announce Regza 55X3 - 4K resolution, 3DTV.

Published Tue, Oct 4 2011 6:00 AM CDT
|
Updated Tue, Nov 3 2020 12:31 PM CST
Toshiba's 3840x2160 resolution autostereoscopic (no glasses) 3DTV was announced in Europe at IFA last month, but it has now debuted in Japan during CEATEC. This time, with more details. Toshiba revealed that in lenticular 3D mode, it's limited to an effective resolution of 1280x720, and also showed off the face tracking that automatically optimizes the experience for up to nine simultaneous viewers depending on where they're sitting.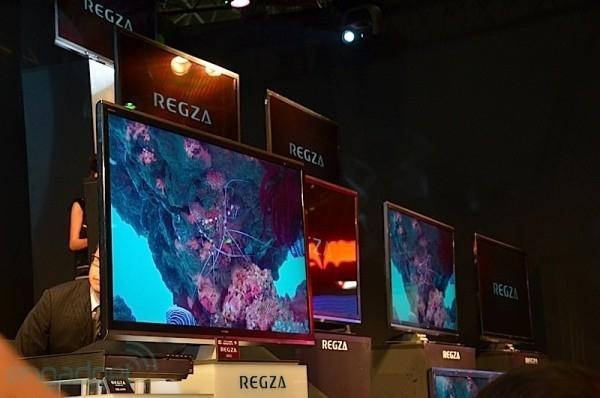 Toshiba also mentioned that there was an optional THD-MBA1 input adapter due out in 2012 and that 4K-res streaming IPTV is currently being tested. The Regza 55X3 will be priced at roughly $10K, which is close to its Euro-specced counterpart when it launches in December. No US launch date is currently known. But, I'll take 3 of them, thank you.
Related Tags