Samsung talks about the 32nm 1.5GHz Exynos SoC
Samsung talks about their upcoming system-on-a-chip, the Exynos 4212.

Published Sun, Oct 2 2011 11:00 AM CDT
|
Updated Tue, Nov 3 2020 12:31 PM CST
Samsung's latest Exynos 4210 SoC is a great piece of tech, it powers their super smartphone, the Galaxy S II and is a very, very fast phone. The 4210 sports two ARM Cortex A9 cores running at 1.2GHz along with an ARM Mali-400 MP4 GPU. The A9 chip is equal to that of TI's outing, and a bit better than NVIDIA's Tegra 2. In various tests, the Mali-400 MP4 beats out all other smartphone GPUs that have been tested.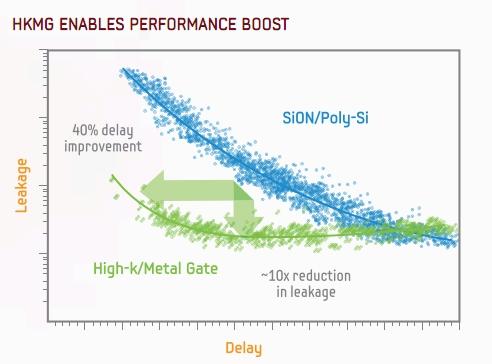 Samsung have today announced a 32nm addition to the family, the Exynos 4212. CPU clock speeds get a nice bump up to 1.5GHz, but GPU clocks are unknown. Samsung is however claiming that GPU performance improves by up to 50% "over the previous processor generation". The move to 32nm could have allowed a 50% increase in clock speed. Samsung's 32nm process uses high-K + metal gate transistors, similar to Intel's transition to 45nm.
According to Samsung, these new transistors allow for either a 40% (or more) increase in performance at the same leakage or a 10x reduction in leakage current at the same speed. Density also improves by 2x enabling even more complex chip designs (more cores, bigger GPUs, more integration) or smaller die with the same feature set (which will eventually improve supply and profit). The Exynos 4212, Samsung is claiming a 30% reduction in power compared to its predecessor.
Exynos 4212 will be sampling in Q4 and is expected to be in handsets sometime in 2012.
Related Tags