A new cheaper version of the iMac has popped up on Apple's education-only store today which should quickly to be quite a popular option for schools buying in quantity.
The 'crippled' Education-Only iMac costs just $999 which is 21.5" sized with a 3.1GHz Core i3, 2GB of memory, a 250GB hard disk, Radeon HD 6750M w/ 256MB RAM and a mini DisplayPort connector. No thunderbolt port to be seen on this cut down model, but otherwise it's much like the base-model Sandy Bridge iMac that came out earlier in the year at a price point of $1,149 for education customers.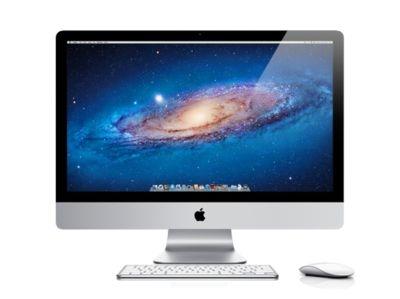 Accessible only to people purchasing systems on behalf of their institution, there is also the option to purchase the white unibody MacBook as well as an earlier (2009) model of the iMac - the 20" Core 2 Duo one, each costing $899.
In the end, $150 is shaved by opting for this new cut down iMac, but you do lose quite a bit from the specs list - 2 less processor cores, half the graphics memory, half the system memory, half the HDD space and no Thunderbolt port. And let's say you wanted to upgrade your RAM, 4GB will cost $90, while 8GB is a whopping $270, negating any savings made by going for this model in the first place.
But sometimes, especially when buying in decent quantities, every dollar is seriously considered in the schooling system's outlays and they will likely jump all over this one as a result.