The Internet turns 20 today, legally allowed to drink next year
The Internet turns 20 today.

Published Sun, Aug 7 2011 10:38 PM CDT
|
Updated Tue, Nov 3 2020 12:31 PM CST
On August 6, 1991, British engineer and computer scientist, Tim Berners-Lee from the European Organization for Nuclear Research (CERN) unveiled a project for organizing information, which would later result in it turning into what we use today as The Internet. He dubbed it the World Wide Web and posted a short summary on the alt.hypertext newsgroup.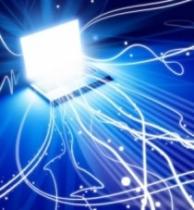 The World Wide Web is really just a system of interlinked hypertext documents accessed via the Internet. Within this, users can obviously access text, images, videos and other multimedia web pages. Navigation of these web pages occurs via hyperlinks. Berners-Lee is now the Director for the World Wide Web Consortium and back in March of 1989, he used concepts from earlier hypertext systems to write a proposal that would essentially become the World Wide Web.
The project was publicly introduced in December 1990 at CERN in Geneva, Switzerland. Berners-Lee used a NeXT Computer as the world's first web server and also to write the first web browser, WorldWideWeb. By Christmas of 1990, Berners-Lee had built all the tools required for a working Internet: the first Web browser (which doubled as a web editor), the first web server, and the first web pages which described the project itself.
Thanks, Berners-Lee, I'm now typing this to readers, from the Internet, who will then read it on the Internet, all because of you. Much love.
Related Tags