ASRock seem to be pumping out an astonishing number of feature packed motherboards these days, with most of them looking quite respectable indeed and select models even getting some additional support from Mr. Fatal1ty these days. Gone are the days when everyone was so fast to think ASRock was all about budget level 'dodgey' offerings any enthusiast wouldn't go near.
If you're not up to date on the type of quality assurance and attention to detail ASRock has peaked at these days, just check out the large batch of ASRock motherboard reviews here at TweakTown over the past few months. Our picky motherboard reviewing extraordinaire Shane generally finds they're leaps and bounds ahead compared to years past.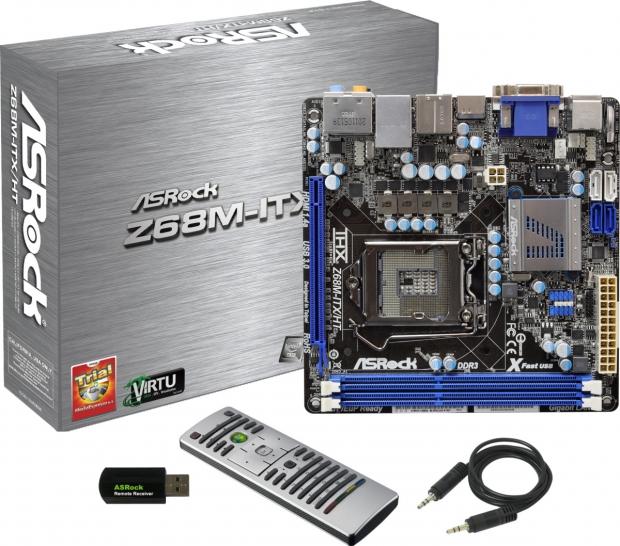 Having said that, ASRock has just dished up another very attractive board for those looking to build a compact high performance system or HTPC. Their new Z68M-ITX/HT was revealed to the world today which is a mini-ITX motherboard using the Intel Z68 chipset. As far as we're aware, only two other Z68 based mini-ITX offerings are currently on the market, both of which are from ZOTAC.
A bit about the board - it has a lone PCI-E x16 slot, two DDR3 slots for dual-channel DDR3-1600MHz support, while the LGA1155 socket is powered by a 4-phase VRM. Intel's Flexible Display Interface (FDI) has been incorporated for use of the integrated graphics support as well as Intel Smart Response technology. Despite being a compact nature, ASRock still provides a decent amount of overclocking options on the board via the UEFI graphical BIOS.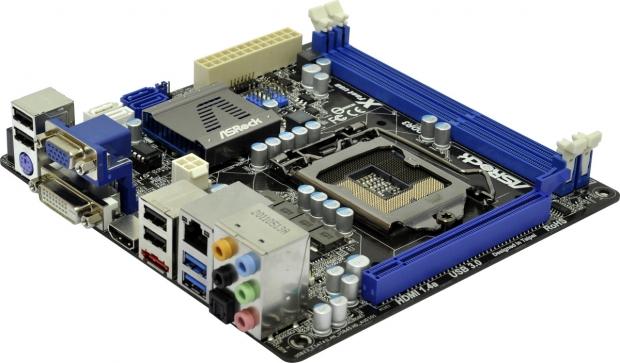 As for the rest of the features, it has a couple USB 3.0 ports driven by the ASMedia ASM1042 controller, Gigabit ethernet, 8 channel HD audio with optical output (driven by Realtek's ALC892 codec), two SATA 6Gb/s and two 3Gb/s internal ports, an eSATA 3Gb/s port and a bunch of USB 2.0 ports.
Display connectivity options include HDMI, DVI and D-Sub. ASRock also sweeten the deal for HTPC builders by including a Windows Media Center remote control and angle-friendly multi-sensor CIR USB dongle.
Pricing on ASRock's new Z68M-ITX/HT has yet to be disclosed.