Firefox 8 for Windows x64 - finally.
Firefox 8 to bring the land of 64-bit.

Published Wed, Jul 20 2011 9:30 PM CDT
|
Updated Tue, Nov 3 2020 12:31 PM CST
Mozilla has been blowing air into the hot air balloon that is 64-bit browsers. Finally, there are people working on Firefox for Windows x64 and this means that from Firefox 8, there'll be two builds; 32-bit and 64-bit. The 64-bit version will obviously take advantage of operating in native 64-bit and use its memory space. The x64 build of Firefox 8 is roughly 10-percent faster than the 32-bit version, but its not just speed.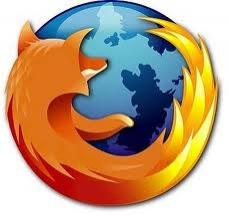 Encryption and filtering functions are superior on Firefox 8 x64, the handling of DOM Operations benchmark shows a 25-percent increase, this results in every dynamic website loading faster and feeling more responsive. The 64-bit build of Firefox 8 does however use more memory. In a benchmark by ExtremeTech, the 64-bit build had a memory footprint of 320MB with the 32-bit build using just 230MB.
The plug-in container was also double the size in the 64-bit build at 100MB versus 50MB when playing a YouTube video. But, in the days of memory being so cheap, this isn't really such a big problem. I'm sure people will make their minds up when the time comes and I'm definitely looking forward to taking the x64 build of Firefox 8 for a spin.
Related Tags