EA acquires PopCap games for a cool $750 million
PopCap games now owned by EA, $750 million later.

Published Tue, Jul 12 2011 9:04 PM CDT
|
Updated Tue, Nov 3 2020 12:31 PM CST
After numerous rumors and hearsay, EA have announced an agreement to acquire PopCap Games. The transaction is expected to close next month subject to customary closing conditions, including regulatory approvals. The deal includes EA pay approximately $650 million in cash and $100 million in shares of EA common stock to be issued to certain stockholders of PopCap.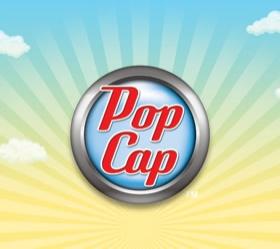 PopCap employees roughly 400 people and makes casual digital games for mobile phones, tablets, PCs and social networking sites. Their games include smash-hit titles such as Plants Vs. Zombies, Bejeweled and Zuma. PopCap Games is a Seattle-based company which has more than 150 million games installed and played worldwide on a range of platforms: the Web, PC, Mac, Nintendo DS, Nintendo DSi, Wii, Xbox, Xbox 360, PlayStation 3, Zeebo, Cell Phones, PDAs, iPod Classic, iPhone, iPod Touch, iPad, and Android.
Last year, PopCap made over $100 million in revenue. EA CEO John Riccitiello said in a statement:
EA and PopCap are a compelling combination. PopCap's great studio talent and powerful IP add to EA's momentum and accelerate our drive towards a $1 billion digital business. EA's global studio and publishing network will help PopCap rapidly expand their business to more digital devices, more countries, and more channels.
PopCap CEO David Roberts said:
We picked EA because they have recast their culture around making great digital games. By working with EA, we'll scale our games and services to deliver more social, mobile, casual fun to an even bigger, global audience.
Related Tags