Dancing with the Stars tweets, #lies, #newaccounts, #lol
#dwts using false Twitter accounts to give it great tweets? #omg.

Published Sun, May 15 2011 11:21 PM CDT
|
Updated Tue, Nov 3 2020 12:31 PM CST
Normally I wouldn't bring the world of reality TV to TweakTown, but this news is quite hilarious. I've been watching snippets of Dancing with the Stars (#dwts) and its funny. The show features a bunch of 'celebrities' and they dance. If you haven't heard of it, then start painting that rock you live under in a better colour. Anyway, the show feels rigged because the three (to me anyway) main stars are Manu from My Kitchen Rules, Lara Bingle (I'm sure you all know her) and Damien Leith (Australian Idol winner). These 3 seem to dance the best and I'm sure they were picked up by producers months in advance and told to get practice, now.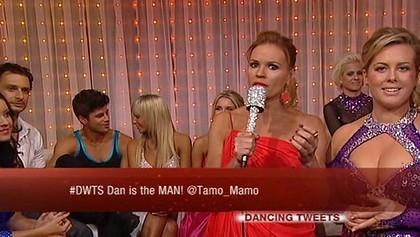 During the show, I hear the word "Twitter" at least 3,219 times and have noticed they have "live" tweets scrolling down the bottom of the screen. These tweets are nearly all positive tweets, hash-tagging various dancers and the show itself (#dwts). SMH has picked up on this and has had various results. The accounts that are tweeting are new (created just hours before #dwts aired) and have been inactive since. Strange, huh?
Mr Nassar, who operates the social media monitoring service TweeVee TV has said that five out of the 17 tweets broadcast had come from "unusual Twitter profiles". He has messaged them and until now there has been no reply, the accounts have been inactive since the broadcast. Channel Seven declined to address questions about authenticity of the accounts, saying:
Yahoo!7 and the production team selected a range of tweets with the #dwts hashtag based on what was trending and put them to air as is standard industry practice.
PS: Samantha Armytage, I have a #crush on you.
Related Tags