In a press release today
, social service
GetGlue
reported that as of March 2011 they have accrued 1 million users.
GetGlue is a social service that allows users to check-in to films, television shows, books, music, sports games, etc.; it's like the Foursquare of...pretty much everything. They then use your check-ins and likes to tabulate stats and data to better recommend other pop culture for you to consume (
sidenote: as much as this seems helpful, algorithms and similar services like Netflix and even the Facebook suggestions are generally redundant- big @#$%ing surprise, I liked SNL and now you're recommending that I would enjoy 30 Rock, which features at least 50% former SNL cast members. Thanks, supersmart algorithm
).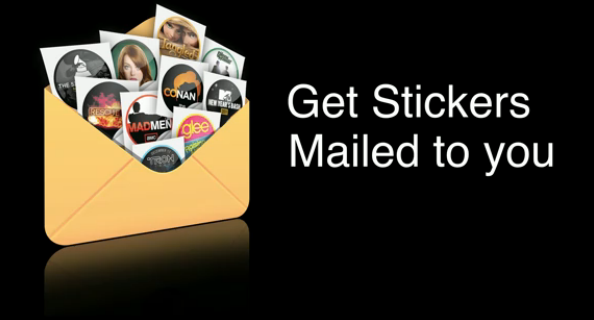 You know how Foursquare has digital badges? Well GetGlue gives you physical, touchable, and stickable badges based on your commitment to the things you like and check-in to. Incredibly, this service has managed to take advantage of what everyone else is trying to eleiminate (including Netflix): Snail Mail. They just mail the stickers to you. Wow. Good for you, GetGlue. Their press release hypes themselves up considerably, and though they refrain from showing how many of these 1 million users are
active
, this infographic is quite persuasive:

Check out the links for more information, and here's a promo YouTube video to better acquaint you with their process: