iFixit rip apart the Apple MacBook Pro 2011 edition
iFixit rip apart the MacBook Pro, find a tonne of goodies inside.

Published Mon, Feb 28 2011 12:19 AM CST
|
Updated Tue, Nov 3 2020 12:32 PM CST
iFixit are at it again, this time ripping apart the 2011 edition of Apple's MacBook Pro. Some facts about the dissection of it show that the RAM and HDD are still user-replaceable parts, which is a good thing. The battery inside is a 77.5 watt-hour battery with Apple's claims of 7 hours of use.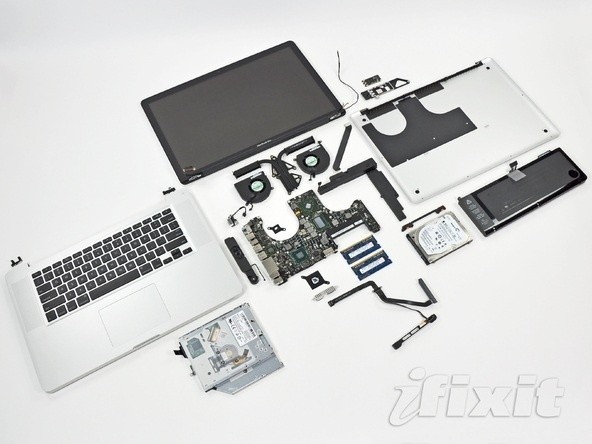 They did find a tonne of thermal paste on the CPU and GPU and noted that this may cause overheating issues in the future, so to anyone who purchases one of these new MBP's, this is something of an important note. Another surprising thing they found was one of the screws near the subwoofer enclosure had been stripped and there was also an unlocked ZIF socket for the IR sensor, tsk, tsk.
Other than that, it looks like another great thing of beauty. The guts of the MacBook Pro are glorious. If only I had the money to do this myself!
Related Tags