Apple to release the iPad 3 this fall?
Apple to have a "big fall surprise" in the form of the iPad 3.

Published Wed, Feb 9 2011 8:00 PM CST
|
Updated Tue, Nov 3 2020 12:32 PM CST
Apple's iPad 2 has not even been announced yet and there's news floating out there of the iPad 3. Earlier today HP held an event in San Fransisco to until their latest bag of goodies based around the webOS software in which they acquired through the purchase of Palm last year. One of these devices is a tablet, called TouchPad. The TouchPad looks like an iPad, but is better specced. Some are already wondering if it's a possible "iPad-killer".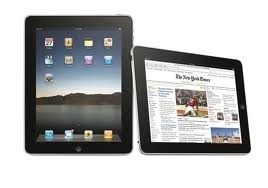 Daring Fireball's John Gruber has said "Summer feels like a long time away. If my theory is right, they're not only going to be months behind the iPad 2, but if they slip until late summer, they might bump up against the release of the iPad 3. And not only did they announce this with a distant ship date, they did it with no word on pricing."
He does mention iPad 3 in that quote. But, Apple are also touted to release a "big fall surprise". This surprise could be different to the usual iPod/iTunes or MacBook line of products. Right now, if there is an iPad 3 on the horizon, it could mean the iPad 2 is more like the difference from an iPhone 3 to iPhone 3GS, with the iPad 3 being the massive leap (much higher resolution screen, etc).
It's all good news to my ears!
Related Tags