Microsoft have reportedly hit the Release to Manufacturing (RTM) milestone of Service Pack 1 for Windows 7 and Windows Server 2008 R2. The build reportedly went final on January 18. Warez group WZ ZUKO has supposedly been distributing this build to various torrent sites.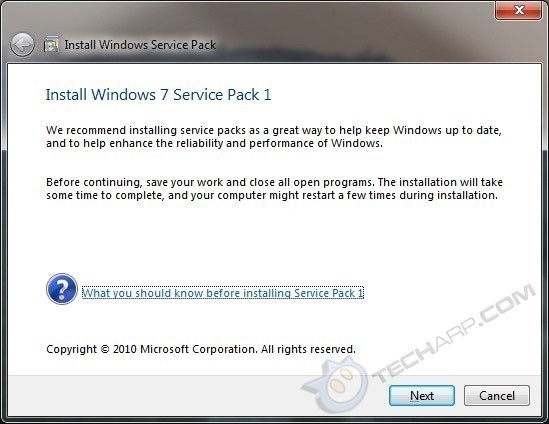 Microsoft have yet to confirm SP1 has hit RTM so there are no details for the Release to Web (RTW) plan. The details of the supposed final RTM build are:
x86
Build: 7601.17514.101119-1850
File: Windows6.1-KB976932-X86.exe
Size: 563,934,504 bytes
SHA-1: C3516BC5C9E69FEE6D9AC4F981F5B95977A8A2FA
MD5: 4BF28FC00D86C936C89E2D91EF46758B
CRC: 5EB0FA87
x64
Build: 7601.17514.101119-1850
File: Windows6.1-KB976932-X64.exe
Size: 947,070,088 bytes
SHA-1: 74865EF2562006E51D7F9333B4A8D45B7A749DAB
MD5: 28D3932F714BF71D78E75D36AA2E0FB8
CRC: 068C79C6
The first wave will have support for 36 languages: Arabic, Bulgarian, Chinese-Hong Kong SAR, Chinese-Simplified, Chinese-Taiwan, Croatian, Czech, Danish, Dutch, English, Estonian, Finnish, French, German, Greek, Hebrew, Hungarian, Italian, Japanese, Korean, Latvian, Lithuanian, Norwegian, Polish, Portuguese-Brazil, Portuguese-Portugal, Romanian, Russian, Serbian, Slovak, Slovenian, Spanish, Swedish, Thai, Turkish, and Ukrainian.