AMD CEO Dirk Meyer resigns
AMD CEO Dirk Meyer resigns.

Published Mon, Jan 10 2011 6:21 PM CST
|
Updated Tue, Nov 3 2020 12:32 PM CST
AMD has just announced that CEO Dirk Meyer has resigned. Currently there is no official reason for his resignation, except that he reached a "mutual agreement" with the company's board.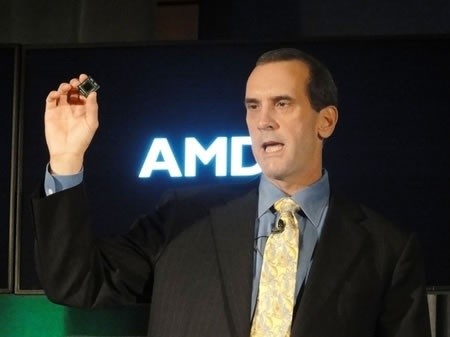 Current CFO, Thomas Seifert will be the temporary CEO whilst a new one is found. Bruce Claflin, Chairman of AMD's Board of Directors and head of the CEO Search Committee said "Dirk became CEO during difficult times. He successfully stabilized AMD while simultaneously concluding strategic initiatives including the launch of GlobalFoundries, the successful settlement of our litigation with Intel and delivering Fusion APUs to the market."
He also added "However, the Board believes we have the opportunity to create increased shareholder value over time. This will require the company to have significant growth, establish market leadership and generate superior financial returns. We believe a change in leadership at this time will accelerate the company's ability to accomplish these objectives."
If you're reading this Dirk, you've done a great job - AMD is being lead in a better direction than I would've predicted. The graphics division had their best year last year and Fusion is going to shake the market right up, this is because of your great leadership. Good luck for the future!
Related Tags