Toshiba to show off 3D screens at CES needing no glasses
Screens need no glasses for 3D.
Published Tue, Dec 21 2010 10:04 AM CST
|
Updated Tue, Nov 3 2020 12:32 PM CST
Easily the biggest thing hurting 3D today is that you have to wear glasses to see the 3D effects. The need for glasses is why many consumers haven't adopted the tech and the glasses are often very expensive too. There are a few 3D sets hitting the market that use passive 3D glasses that are cheaper than the active glasses often required to watch 3D programs.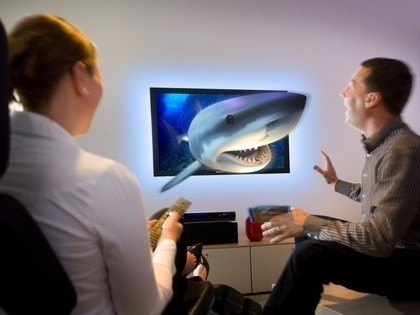 Toshiba has announced that it will be showing off new screens at CES 2011 in January that need no glasses of any sort to view. The autostereoscopic screens will be larger than the 20-inch versions that Toshiba showed off this year at CEATEC. Although it has only been three months since the 20-inch screen was seen Toshiba says the tech is already better.
Toshiba plans to make even larger screens next year. The downsides to this sort of screen is that it has worse viewing angles that screens that need glasses and getting the best spot for ideal viewing is harder to accomplish.
"It has been three months, I think we should show [the TVs] with better technology," said Masaaki Oosumi. "Next year is the key year to extend development of the technology and extend the screen size," he added.
Related Tags