WikiReader gets update with 33,000 eBooks
WikiReader gets eBooks.
Published Thu, Dec 16 2010 10:00 AM CST
|
Updated Tue, Nov 3 2020 12:32 PM CST
I would bet that just about everyone has read a Wikipedia page about one thing or another. There are pages for just about everything you can think of, even if some of those pages are suspect. If you like Wikipedia and want to be able to look at the pages you like without having to be online you can with a little gadget that has been around for a while called the WikiReader.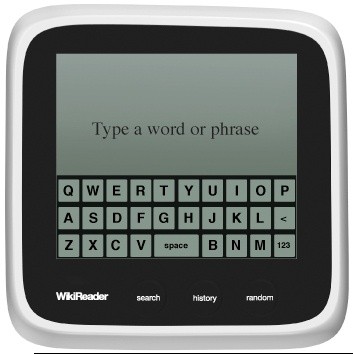 The WikiReader is a small square handheld device that has a touchscreen. You can type whatever subject you want to know into the device and it will then retrieve the listings about your search without needing a web connection. The device has all the wiki pages stored on its internal memory.
The company behind the WikiReader offers updates every so often that adds new content and changes to existing Wiki content to the device. The latest update also gets the users of the WikiReader access to 33,000 new eBooks. All of the eBooks come to the reader by way of Project Gutenberg and include titles ranging from the Bible to Walden according to Openmoko, the company that makes the WikiReader. You can pick one up right now for about $100.
Related Tags