WoW: Cataclysm - DX9 versus DX11 - huge performance increases!
WoW: Cataclysm DX11 performance increases - up to 30% faster!

Published Mon, Dec 13 2010 9:22 PM CST
|
Updated Tue, Nov 3 2020 12:32 PM CST
Want some free performance increases for WoW: Cataclysm? Don't want to buy anymore hardware? Own a DX11-capable card? Well, look no further! Blizzard has added some experimental support for DX11 in Cataclysm, it doesn't add to the eye candy but it's added for increased performance.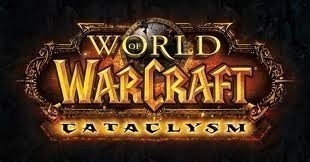 If you're an owner of DX11 hardware (AMD Radeon HD5000/6000 series or NVIDIA's GeForce 400/500 series) then you're in luck. To enable the DX11 performance increases, you'll need to do a bit of shortcut editing.
You'll need to add '-d3d11' to your World of Warcraft shortcut. Or, open your config.wtf file (located in ...World of WarcraftWTF) and add the line SET gxApi "d3d11".
The increases are anything from 10% to 30%. At CPU-bound resolutions (1680x1050 and 1920x1080) there are some large benefits (roughly 30%!!) by enabling this feature. At 2560x1600 the benefits are not as large, but still 22% extra performance is nothing to sneeze at.
Related Tags