LG to introduce 23-inch 240Hz IPS LCD panel
LG show off a 23" 240Hz IPS panel - makes me scream like a little girl in desire.

Published Wed, Nov 24 2010 7:17 PM CST
|
Updated Tue, Nov 3 2020 12:33 PM CST
LG today announced the launch of a 23-inch 240Hz LCD for monitors that refreshes at an insane 240 frames per second. Being a fan of 120Hz gaming myself, I find this highly interesting - wouldn't mind testing one out myself! (wink TT gods, wink).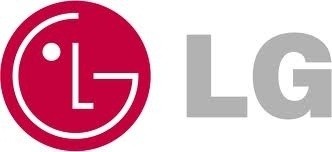 The full HD 23-inch 240Hz panel was developed by combing 120Hz tech with scanning backlight tech which enables a backlight to repeatedly turned on and off. The standard refresh rate of most LCD monitors is 60Hz, with 120Hz entering the market in the last 18 months (being pushed for NVIDIA 3D Vision mostly) a 240Hz refresh would significantly refuse motion blur - gamers alike, crying with joy.
LG Display's copper bus line technology was used for fast processing of large amounts of image data - the results of this has a motion picture response of 8ms, which is pretty equal to large premium TV's. The 240Hz LCD features an IPS (In-Plane Switching) technology for no distortion in color or images from any viewing angle.
The IPS/120Hz problem has been a thorn in IQ lovers thighs - they don't like TN panels, but enjoy the fast/smooth motion of 120fps and above on 120Hz gaming, but the IPS panels are so much better to look at, so many LG have a first on their hands... I'll have 3 thanks!
Related Tags