USB-IF announces second certified USB3.0 host controller - these are the sweet, sweet words that might help USB3.0 have more market penetration.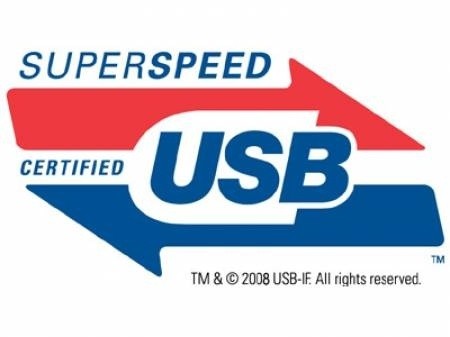 Most motherboards have at least 2 USB3.0 ports these days - but with this news, it is only a step in the right direction.
Today, the USB Implementers Forum (USB-IF) announced the certification of USB 3.0 host controller FL1000 from Fresco Logic, a fabless semiconductor company that designs, develops and markets SuperSpeed USB connectivity solutions. The certification of Fresco Logic's host controller is an important step in the industry adoption of SuperSpeed USB solutions, providing manufacturers and developers with a second certified solution.
"Certification of additional products supports second source alternatives and a competitive ecosystem; the second certified USB 3.0 host controller builds upon the industry momentum for SuperSpeed USB, providing OEMs a crucial building block as they work to bring their SuperSpeed USB products to consumers worldwide," said Jeff Ravencraft, president, USB-IF. "We are pleased with Fresco Logic's contribution to the SuperSpeed USB ecosystem with its certified host controller. Certification ensures the best experience for consumers, and we encourage all companies developing SuperSpeed USB products to seek certification."
Fresco Logic's USB 3.0 host controller has been tested for compliance to the USB 3.0 specification and its certification offers a high level of confidence that it will interoperate with the billions of USB-enabled devices in the market today.
"Fresco Logic has been an early adopter of the USB 3.0 standard, and this certification is a significant milestone for us," said Jing-fan Zhang, president and CEO, Fresco Logic. "Compliance to industry standards is important to successful deployment and broad market adoption of a technology, and also signals to our customers that our host controller will work reliably with other certified SuperSpeed USB products."