Hulu Plus subscription may go half price for launch
Hulu Plus may go half price.
Published Fri, Oct 22 2010 10:04 AM CDT
|
Updated Tue, Nov 3 2020 12:33 PM CST
I have never tried Netflix's streaming content service. I have been on the company's mail order DVD program before and ended up cancelling when the movies I wanted never showed up. I am more interested in streaming content now when I miss a show than going and trying to rent it or waiting for a rerun and when Hulu announced its Plus subscription service I was interested. The price was a bit steep though at $9.99 monthly for access to shows from most of the major networks and older shows that are no longer on TV.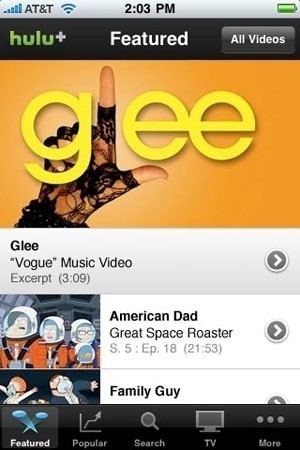 Hulu has been running a beta of the subscription offering for a while now ironing out all of the kinks before the official launch and getting ready to take the service to the general public. AllThingsD reports that sources have told it that Hulu is considering a much more palatable price for the subscription service. The $9.99 price is apparently hard for the beta users to stomach so Hulu is said to be eying a new price tag of $4.95 per month.
That new price would make the service much more affordable and help to coax users to try it out. The original price at almost $10 monthly was more than you had to spend to get Netflix streaming and some DVDs in the mail as well. We can only wait and see if the sources leaking the info are correct, I hope they are.
Related Tags