Optus goes unlimited mobile browsing
Optus increase value in their pre-paid plans, now offering unlimited.

Published Thu, Oct 14 2010 10:04 PM CDT
|
Updated Tue, Nov 3 2020 12:33 PM CST
Optus are to offer unlimited 3G browsing between $60 and $65 per month.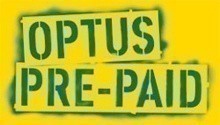 Optus are stepping closer to offering an unlimited 3G wireless broadband offer with their recent launch of pre-paid plans that offer "unlimited" mobile web browsing for between $2 and $3 per day. Optus are also set to launch new plans called "Dollar Days" on Sunday.
The new plans go up in dollar increments depending on usage from the customers handset. All 3 plays ($1, $2 and $3 a day) include unlimited national calls to fixed lines and access to social networking sites such as Facebook and Twitter.
However, the plans differ on which mobile numbers customer can call, whether they could use other mobile data outside of the mentioned social networking sites. The $1 plan allowed customers only to call, SMS or MMS other Optus mobiles - where the $2 plan allowed customers to call or message mobiles on any network.
The $3 plan included unlimited national calls and messaging as well as mobile web browsing on the handset, with usage capped at $15 per week (making the weekend "free" of charges).
But, before you think you can get away with thrashing it - Optus confirmed it does not support tethering, so customers can't use their pre-paid handsets as modems to take advantage of their unlimited data.
Related Tags