Rumor: Final Fantasy XIV causes $26 million rage quit
Rage quitting gamer sells $26 million worth of stock in Square Enix after being somewhat disappointe.

Published Thu, Oct 14 2010 2:05 AM CDT
|
Updated Tue, Nov 3 2020 12:33 PM CST
Some of you may be aware of this, but reviews and opinions on the latest Final Fantasy game have not been that good, Final Fantasy XIV is plagued by issues - but like most games, it's a divided landscape. Some people put up with it, die hard fans might look past it, or, they might just hate it.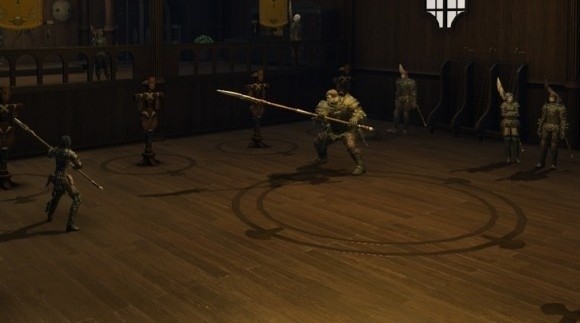 Rumor is circling that an unnamed Japanese player was so upset with the game, he rage quit like you've never seen before.
Sure, you've rage quit a game - so have I, I've gotten so mad I've smashed my desk in frustration and dealt with days of pain in my hand (make jokes at your own expense, har har) but never have you done what this man has done.
He rage quit to the extent of selling his Square Enix stock - to the tune of $26 million.
Square Enix themselves felt the dip in stock prices on the 7th, dropping from 1800 yen a share to 1735 - before bouncing back later in the day. According to Japanese sources, the ex-fan of Final Fantasy was so disgusted by Final Fantasy XIV that he no longer wanted any stock in Square Enix.
Related Tags