Industry heavily against Opposition's wireless broadband idea
More NBN to-ing and fro-ing.
Published
1 minute & 5 seconds read time
After the Coalition let it be known late last week that they plan to axe the NBN in favour of a wireless based broadband plan, the ICT sector is full of people shaking their heads at this idea. Internet Industry Association Chief Executive Peter Coroneos has shared his views on this and says that any credible national broadband plan would require fibre as a central element.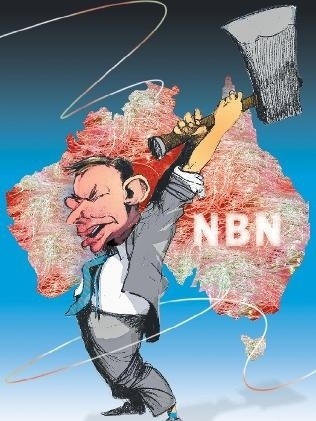 "
We appreciate the value of wireless technology, but for the reason we argued (in our manifesto) it will never be a substitute for fibre
".
While Optus and Telstra haven't yet commented, a cross-section of telecommunications and technology interest groups said that a wireless-centric policy would actually take the country backwards.
The Coalition's idea to carve up and sell off what little there has been done of the NBN is also getting negative attention from industry sources. A senior telco executive who wants to remain anonymous has said this is quite ludicrous as there just isn't enough of the NBN to sell off at its current stage of development that would cover the costs of cancelling all the contracts awarded to construction groups.
"
Sell what exactly? Mike Quigley? The Tasmanian part of the NBN? Well, whacko -- I don't think that will move the needle too far for them. And I don't think they've even turned a sod on the mainland yet, so there's not much to sell there.

What you will have is a lot of severance pay to dish out to all the employees that you're going to sack at NBN Co. It might even be more than what you would get for Tasmania
".
Related Tags