It's becoming clearer as to what the Opposition plans to do with the NBN, should it win the election on August 21. Opposition finance spokesman Andrew Robb was on ABC Radio this morning and gave good indication of what would most likely be happening if a Coalition return to power takes place.
The project will definitively be halted, But what has been done so far (incl. the Tasmanian leg of the NBN of which portions are already in operation and serving households) will remain in place, but will more than likely be sold off to telecommunications operators.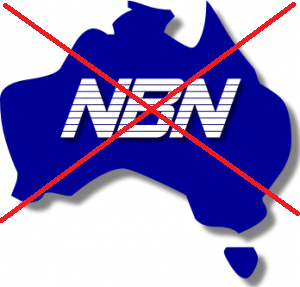 Mr Robb went on to say that while the Opposition would be ditching the NBN, they acknowledge that an internet alternative is still a strong point of focus for them and there is promise of a faster, better system on the cards that can be built for a lot less than the $43 Billion that will be swallowed up by the NBN.
Mr Hockey has also told ABC Radio that they will be giving a clearer picture behind their NBN alternative prior to the election. Briefly mentioned in the same discussion, Mr Hockey indicated that their alternative will be more about flexibility, with wireless technology being the basis of its broadband policy.
What we've got to do; people want wireless technology, too. I mean, you know, here I am, I'm driving up the F3 -- I'm not driving the car, but I'm in the passenger seat -- up the F3. I've got an iPad. I want to be able to get the internet. Now, when you have cable going to people's homes for $43bn-plus, it is not going to deliver that same sort of reception. You want mobility with the internet, and that's what we're looking at and we'll have something to say before the election
.