Video rental stores worst enemy: The Internet
But there's a few answers to keep it alive.
Published Mon, Jul 19 2010 2:51 AM CDT
|
Updated Tue, Nov 3 2020 12:34 PM CST
It's not hard to understand in today's world of technology why many services of yesteryear have become redundant and forced people and corporations to go the way of the internet highway. In many ways this is for the better for all parties involved, but there are a lot of cases where the ease of accessibility and usefulness of internet based services is a big black cloud hanging over many business owners heads.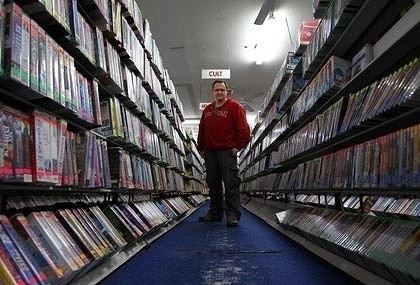 One such example applies to owners of video rental stores. With such advents as Foxtel IQ, fetchTV, Telstra's T-Box etc. giving a vastly growing number of movies on demand, this is one of the main reasons why you see Blockbuster and Video Ezy stores shutting down that were once upon a time booming with activity. It's all too easy to jump on the net and pay for a movie download or stream these days, too. The convenience of such means less people taking trips to their local video rental store.
However, there are a number of clever folks out there looking to revolutionise the video rental industry so that it can still survive the long haul and be a viable alternative to these fandangled internet connected services. Jennie Curtin of SMH has the full report.
Related Tags