With GDC (Game Developers Conference) underway this week, OnLive took this opportunity to unveil the launch date and pricing for its upcoming service which is unlike anything else available on the internet at this point in time.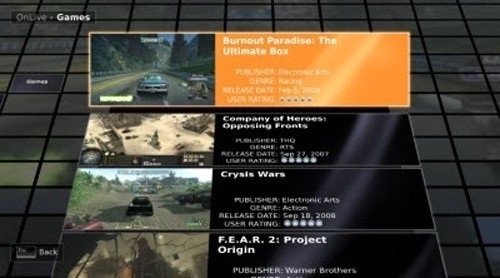 OnLive gives the ability to play games across the internet with the entire performance aspect of the game being offloaded to a remote server, meaning even entry-level computers can get somewhat smooth gaming at up to 720p without the requirement of faster hardware. The only real important requirement is relatively fast broadband internet.
The system allows for multiplayer gaming across the net and is capable of also providing saved replays of game sessions for later. Lag has been removed as much as possible with a lot of clever work done to fine tune the coding, but would still cause an issue for more timing-sensitive gaming titles. However, games like Borderlands and Mass Effect 2 are in the works and there's some older popular ones on the cards as well.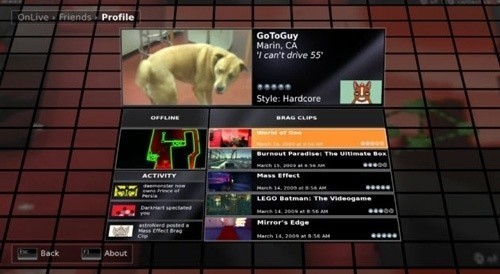 OnLive will be launching the service come June 17 and it will cost $15 U.S. a month for access to their entire catalog. The service will be available for both Windows based and Mac clients.
It was also mentioned that the company still plans to release its MicroConsole TV Adapter to market for streaming their service directly to a TV, but it likely won't be ready until closer towards the end of this year. A prototype iPhone app is apparently in the works as well, but there's no telling for sure when this will be ready for demonstration.