Thermalright ready up Ultra 120 heatsink successor - VenomousX
18 months at the drawing board brings a new king?
Published Thu, Dec 10 2009 4:40 AM CST
|
Updated Tue, Nov 3 2020 12:35 PM CST
It looks like after a long time back at the drawing board, Thermalright has finally come out with a true successor to the highly regarded Ultra 120.
Thermalright calls it the Venomous X and just by looking at you can see Thermalright has gone all out with this monster to push for unprecedented performance.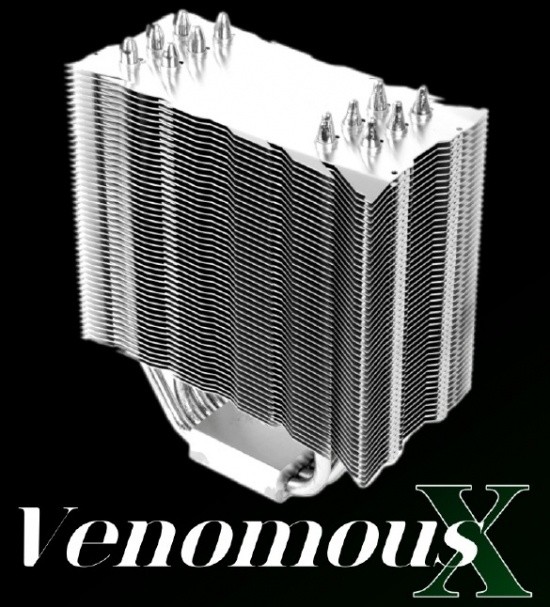 The cooler supports sockets 775, 1156 and 1366 and makes use of six nickel plated 6mm heatpipes for heat transfer to the massive alumium fin array. The base is of pure nickel plated copper with a promised ultra-shine mirror surface. Dimensions come in at 125mm (length) x 158mm (width) x 160mm (height) and weight is 755g without the fan and bracket system mounted.
Speaking of the bracket system, this also has been improved upon with a new pressure adjustable system that is a breeze to use once installed. By default the bracket is already applying around 40 lbs of pressure after installation (the same amount of pressure the U120 series applied with its bolt-thru kit). However, the pressure adjustable nob in the picture gives the ability to increase the amount of pressure when turned up to a total of 70 lbs, which is much more than most users will require for solid contact.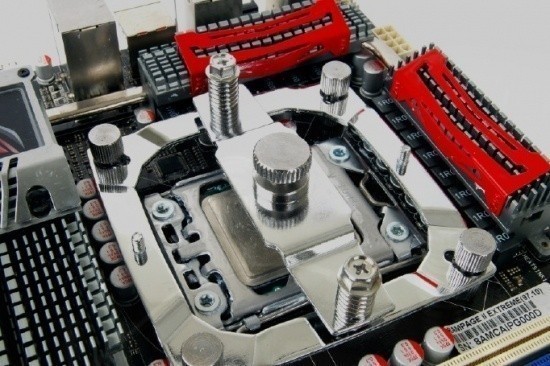 While it all sure looks the goods, ultimately no one will be able to say much about it until the roll of benchmarks start to surface when Thermalright gets some samples out the door. But judging by what can be seen here and the amount of time Thermalright has spent to improve on the TRUE 120, we could well have a new air cooling king on our hands with the VenomousX.
While we're not yet sure how much Thermalright will be asking for this cooler, apparently it should be ready for shipping in time for christmas.
Related Tags