Intel Firmware update leaves some SSDs dead
Cause of the issue not known just yet.
Published Oct 27, 2009 11:14 AM CDT
|
Updated Tue, Nov 3 2020 12:36 PM CST
0 minutes & 52 seconds read time
Intel recently launched a new firmware for their 34nm SSD drives. Unfortunately, as of last night, there seems to be a growing number of people that are finding their expensive solid-state drives dead after the installation. The sequence of events seems to follow these lines;
Firmware updated successfully, reboot into windows, new drivers/updated drivers installed, reboot, disk mount failure. This issue has popped on more than a few forums including HardOCP and Intel's community support forum.
As of this writing no one seems to know what the direct cause is. Personally I have a feeling that the issue is due to the way the current firmware writes information to the drive, the new one is more-than-likely changing the write and read tables. This could be nothing more than people updating without blanking the drive to ensure that the tables match the state of the drive (all zeroes). We will try to contact Intel about this and see if this is the case. Of course if this is the case I have to wonder why the update utility would not write zeroes to the drive during the update to prevent this. Perhaps (again if this is what is happening) Intel needs to rewrite the installer to do this during the update to prevent future drive failures.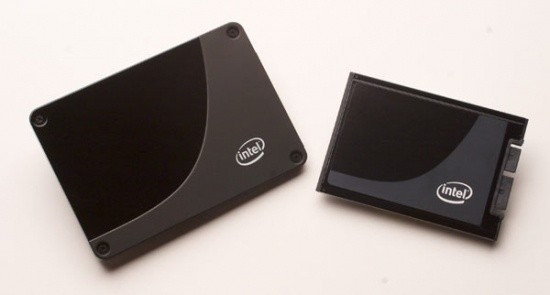 Related Tags