Microsoft Stores to launch with Windows 7
Kicking it off on a high note.
Published Fri, Oct 16 2009 11:28 AM CDT
|
Updated Tue, Nov 3 2020 12:36 PM CST
It looks like Microsoft is going to launch the new Microsoft Store in conjunction with the launch of Windows 7. The Microsoft Store is an interesting idea from the marketing minds out there in Redmond. On the surface it is supposed to compete head to head with the Apple stores but more subtly it creates an actual market presence for MS.
Why is that important? Well it is important in that it gives MS something they have never had before. Direct consumer contact. With this contact they can feel the impact of their marketing choices first hand. It also allows them to directly comment on their performance in the marketplace. Now I am not saying their information will be accurate or that it will change any opinions, it just allows them to remove a common complaint about them.
The launch alongside Windows 7 is smart also. As of this writing Windows 7 actually is being anticipated by the consumer. People are looking for a replacement for the venerable Windows XP , but do not want to trust to the often maligned Windows Vista. Their answer is Windows 7, so Microsoft is looking to piggy back on the good press from that event and get the Microsoft Stores out on the high note.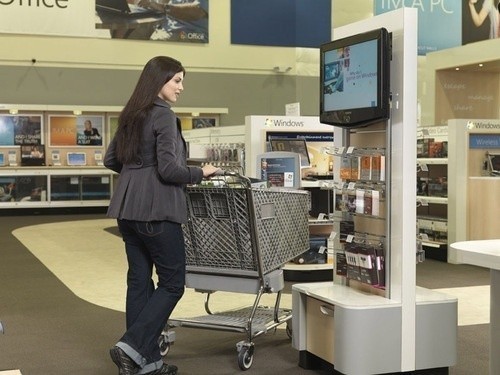 Related Tags