Rage to be designed for the console
PCs to get better graphics though.
Published Fri, Jul 24 2009 10:28 AM CDT
|
Updated Tue, Nov 3 2020 12:36 PM CST
Well it looks like Rage from id Software will be primarily aimed at the console market. This is in line with what John Carmack said back in 2008.
This is an interesting departure from id's normal work. Usually id titles hit the PC and then are later ported to the console if there is a big demand for it (like Doom). So why the shift to the console? Well if I were a betting man I would say that is the popularity of the newer consoles combined with online access they all now have. I would also add that porting from console to PC is usually easier than PC to console.
id has said that there will be a PC version with a little better graphics but that it will be split onto two DVDs for the install. However, since it is being designed for the console first it will be like many console ports and have controls that will feel awkward and clumsy on the PC unless you use a console style controller.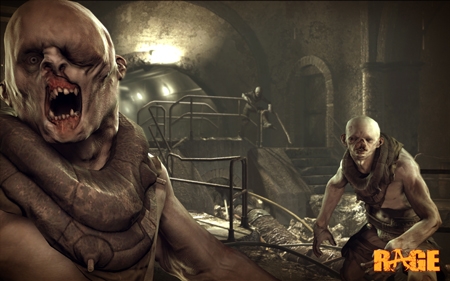 Related Tags