New material one atom thick harder than Diamond
conduct electricty 100 times better than silicon.
Published Fri, Jul 10 2009 12:45 PM CDT
|
Updated Tue, Nov 3 2020 12:36 PM CST
Some really smart people in white coats have discovered a new material that is harder than diamonds and conducts electricity 100 times better than silicon.
Sounds great right? Did I mention it is also only one atom thick?
Once you put those together you have the makings of something to set the computer and IC world on its ear.
The new material is being called graphene and is pure carbon. It is being earmarked for use in touch screens, solar cells and of course high performance computer chips.
The time when we will have graphene in our computers is still a long way off though. As it stands right now scientists have only recently figured out how to make it efficiently. Before they actually had to mount carbon atoms onto tape and then peel the take away to get the graphene layer.
Still there is hope that in the near-term hybrid graphene silicon devices will popup and improve the current silicon only products we use.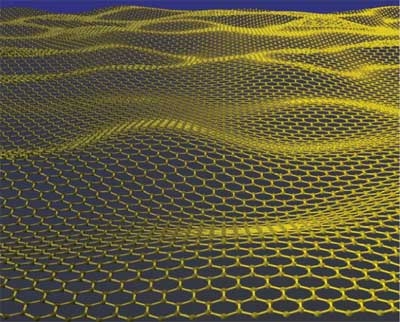 Update*
The prinicple behind Graphene was first theorized in 1947. 2004 was the first time someone actually pulled a 2D sheet of graphene from a graphite composite. This was proven conclusively to be possible in 2005.
In 2007 the first transitor made of Graphene was produced
In 2008 a new method for creating Graphene was found.
Related Tags