nVidia launches their own SLI patch
Could be the end of the eVGA SLI Enhancement Patch.
Published Wed, Jul 8 2009 10:06 AM CDT
|
Updated Tue, Nov 3 2020 12:36 PM CST
After being out shown by eVGA it looks like nVidia is finally catching on to what their users want; more frequent updates for gaming.
eVGA has been getting great press as they put out their SLI enhancement patches. These handy little patched include updated SLI profiles for games and often provide for much faster and stable performance running SLI.
nVidia traditionally does not do interim updates to the SLI profiles and instead waits for driver revisions to add them in. However, nVidia has just pushed out its own SLI patch which does pretty much the same thing as the eVGA patch.
This could signal the end for the eVGA patches but as the new nVidia patch is still listed as a Beta it could be some time before we see this on a routine basis from the big green machine.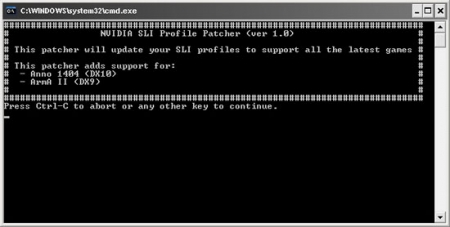 Grab the patch
here
Related Tags