McAfee Declares Their Own App A Trojan
Botched definitions causing BSOD.
Published Mon, Jul 6 2009 9:52 PM CDT
|
Updated Tue, Nov 3 2020 12:36 PM CST
McAfee seems to have goofed up bigtime with their latest update for virus definitions, causing VirusScan to quarantine many valid files.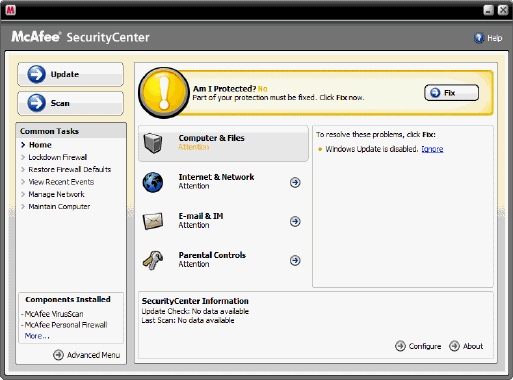 So far the glitch seems to be when older scan engies install the 5664 DAT file. Once the update has been applied, all sorts of critical files are getting inadvertantly flagged as the PWS!hv.aq trojan.
Some users are getting the BSOD as McAfee quaranteens HP Compaq drivers and files related to Internet Explorer. Even McAfee's McScript.exe is getting marked as malicious.
McAfee hasn't said much on the issue and has since released a few more DAT updates. Most report that upgrading the VirusScan Engine seems to resolve the issue with false positives and nobody seemms to be complaining about the new DAT files either.
Related Tags