Chip bans hit OEMs
May have have impact on design wins.
Published Thu, Jul 2 2009 4:52 PM CDT
|
Updated Tue, Nov 3 2020 12:36 PM CST
It would appear that one's package can indeed make a difference, and sometimes not a good one, with several systems makers in a jam because of a limited exclusion order prohibiting the import of chips from six companies found to be infringing packaging patents.
The two packaging patents in question belong to Tessera Technologies and the issues resulting from the infringement are having repercussions for firms including AMD, Freescale Semiconductor, Motorola, Spansion, ST Microelectronics and Qualcomm.
An engineer from Nordson who rely on Freescale chips complained "We were told we can't get the Freescale MCF5282 after July 17 for at least a year due to patent infringement," adding "This is causing quite a ruckus in engineering." And that's just the tip of the iceberg.
Starting July 20, any affected chips will purportedly be banned.
In actual fact, the International Trade Commission's (ITC) ban order was implemented on May 20th, but will remain under 60-day Presidential review until the 20th of this month.
Firms which are accused of infringement will be allowed to appeal the decision to the U.S. Federal District Court of Appeals, but with no guarantee of the appeal being granted. It may also be possible for the companies to ask the court to stay the import ban, whose main goal is to halt the import of the chips themselves, rather than the actual systems using them.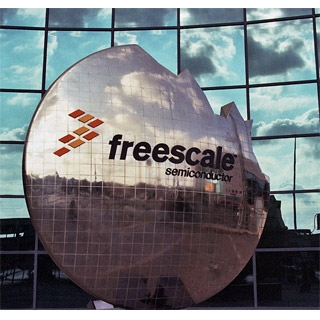 Speaking on behalf of Freescale, a company spokesman said the firm was "working with customers to receive delivery of any products impacted by the decision in compliance with the ITC's order." He went on to say that "Freescale has not infringed Tessera's patents as alleged [and] the company expects this ruling to have minimal impact to our business operations."
Related Tags