Psystar is back from the Dead...
Ok not dead but chapter 11.
Published Thu, Jul 2 2009 10:54 AM CDT
|
Updated Tue, Nov 3 2020 12:36 PM CST
Psystar, everyone's favorite Mac Cloner has risen from the ashes of Chapter 11 fires to announce yet another product.
What is this new product? Well if you were not able to guess for yourself I will tell you. It is another Hackintosh. This one dubbed the Open(7) will feature Intel Nehalem CPUs adding quite an extra kick to their performance.
Despite being hammered in court by the white clad Apple attorneys Psystar is still fighting the heavy thumb of Apple. They do not seem concerned at all with the ongoing demands of Apple to find out who is backing them or even the disruption of chapter 11. In a newsletter they say simply;
When life gives you apples, you make applesauce.
I will sit and watch for the next humorous round of law suits and antics from Apple on this one.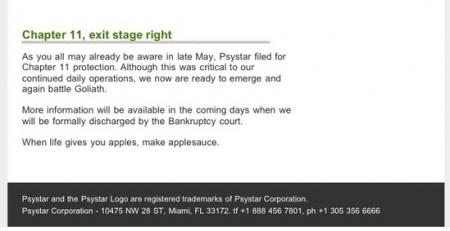 Related Tags