New app turns your iPhone into a remote shutter
But only for Canon for now.
Published Fri, May 22 2009 8:49 AM CDT
|
Updated Tue, Nov 3 2020 12:36 PM CST
If you are a digital Photographer, Canon is your current flavor of DSLR, and you happen to have an iPhone then there is good news for you!
Someone has figured out a way to use the iPhone as a remote shutter switch for Canon's latest line up of DSLRs.
The new App is being developed by onONe and is currently in the approval process right now.
The system does need a couple of items to work properly. It is not a true remote switch but a client application that talks to software running on a laptop or PC over WiFi. Your Canon DSLR will need to be tethered to the system running the software. You are simply remote triggering the software on the system from your iPhone.
Still this is very cool and will even include a live view for the DSLRs that include video capture.
Read more
here
.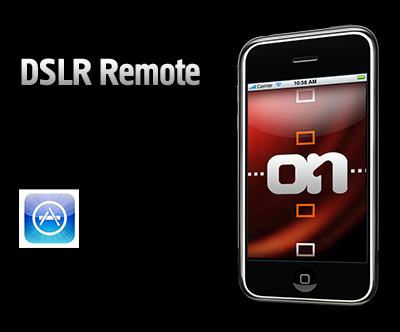 Okay, if you're wondering how it works, here's a quick run down.
You need either an iPhone or an iPod Touch
You need a supported Canon EOS DSLR [ 1 ]
A laptop or desktop computer running the free companion DSLR Remote Server software

A USB cable to connect your supported Canon EOS DSLR camera to the computer running the free server software

The DSLR Remote app running on your iPhone (or iPod Touch) communicates to the DSLR Remote Server software via a WIFI connection. [ 2 ]

From your iPhone [ 3 ] you can control settings such as shutter speed, aperture and white balance. You can of course fire the camera shutter as well. If you have a Canon EOS DSLR camera that supports Live View [ 4 ] you can even get a live stream of the camera's viewfinder on your iPhone.
Related Tags