MS Releases Windows 7 Upgrade Advisor BETA
Find out if you can upgrade.
Published
0 minutes & 49 seconds read time
Microsoft has released a beta version of its Windows 7 Upgrade advisor. This is a handy little application that will tell you if you will encounter any problems upgrading your system (the install media does this during an upgrade also).
Now this sounds great and I am sure that many people will use it, but there was one for Vista also and despite it being publicly available many people did not use it and some that did completely ignored the warnings and blamed MS for poor Vista performance anyway.
I hope this time people put the upgrade advisor for Windows 7 to better use; like actually use it.
Read more
here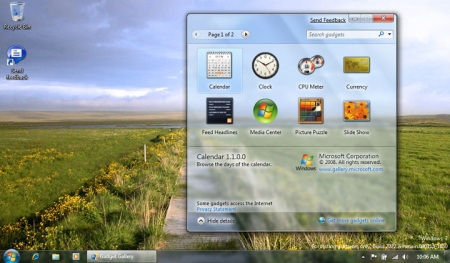 the Redmond software company has published a beta of the Windows 7 Upgrade Advisor, as they reported on their blog.

The Upgrade Advisor analyzes your system hardware, showing areas that are fine and dandy, and informing you of others that could be troublesome when it comes time to upgrade to the final version of Windows 7. In addition to this, it can detect any USB devices you may have (like printers or cameras) and tell if they will work fine, or if not, the course of action to take when the need to use them arises.
Related Tags