Inside Source Says Apple to buy nVidia
Apple looking to have its own systems again.
Published Tue, Mar 31 2009 9:57 AM CDT
|
Updated Tue, Nov 3 2020 12:37 PM CST
In shocking news today it seems that Apple has made a big move towards their return to being a complete system maker.
An inside source at Apple tells us that Steve Jobs has Ok'd the purchase of nVidia. For the last year Apple has leaned on nVidia to provide chipsets for their products but Sr. Steve of Jobs has never been one to be content with letting others make things for him.
The final item that convinced Jobs to make the buy was nVidia's announcement that they would be making an x86 CPU. With this extra addition nVidia can now provide everything for the clean white boxes from Cupertino.
This means that Apple can again have a system that is more or less completely theirs. This is something they have not had since the Power PC days and has led many to call Apple nothing more than an overpriced PC clone.
But with All nVidia under the hood, from the CPU to the GPU it will bring new meaning to the term "Green Apple"
It is not certain if Apple will allow nVidia GPUs to continue to be sold to nVidia partners but we suspect they will for now at least.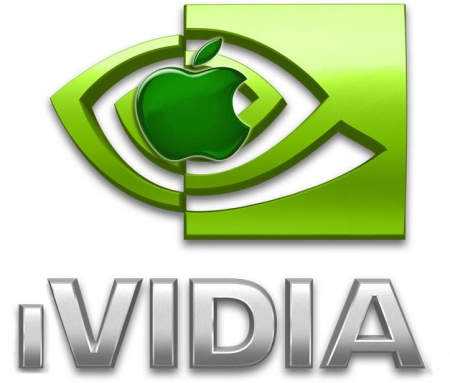 Happy April 1st ;).
Related Tags