Office 14 to ship in x86 and x64 versions
Clues found in Windows 7.
Published Mon, Mar 23 2009 10:17 AM CDT
|
Updated Tue, Nov 3 2020 12:37 PM CST
Microsoft is making good on its commitment to 64 bit computing. In 2006 at CES Bill Gates made the statement that Microsoft would move all server side and business applications to 64bit in roughly five years. Consumer Products would follow in an additional 5 to seven years.
Now the gang over at Fudzilla is reporting that Office 14 will ship in both x86 and x64 flavors. This was discovered while tinkering around inside the new RC for Windows 7 by Ed Bott from ZDNet.
While checking the registry they came across an x64 entry for office.
This is not present in Vista or XP. Currently there is no x64 version of office so this could only indicate that future versions would have a 64bit base.
Read more
here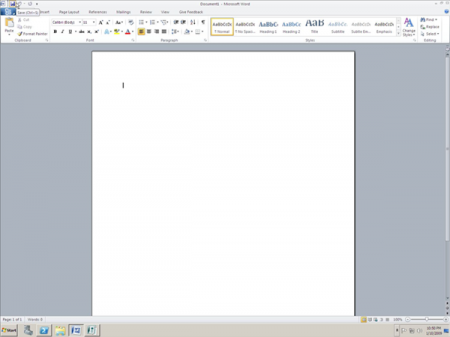 According to Ed Bott from ZDNet, some of the arcane files that are included with Windows 7 beta releases seem to reveal clues to an upcoming Office x64 release. For instance, Windows 7 build 7000 includes an obscure XML file called Migwiz.xml which includes the same list of applications found in Windows Vista. In post-beta builds, however, this file has been updated to include more modern programs. It was in the header of this file that Ed noted the Office 14 section includes an extra "_x64" entry for each listed Office program.

In addition, he notes that there are separate sections labeled "Office x86 detects" and "Office x64 detects." The file points out the ability to upgrade from Office 2003 to 'Office 14' 32-bit or 64-bit, and likewise from Office 2007 to 'Office 14' 32-bit or 64-bit.
Related Tags