Fake iTunes Gift Cards Really Work
Hackers crack algorithm, Chinese auction them off.
Published Mar 11, 2009 12:08 AM CDT
|
Updated Tue, Nov 3 2020 12:37 PM CST
0 minutes & 51 seconds read time
Hackers have
cracked the algorithm
that Apple uses to generate its gift cards for iTunes and a key generator has been made for it. Chinese site
Taobao
is selling them for less than 3% of their face value.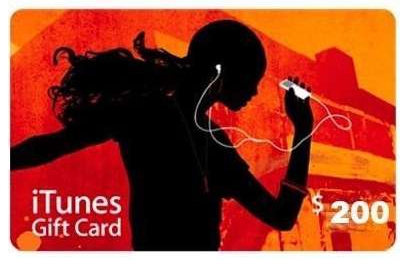 Chinese market researcher Outdustry has confirmed that the fake gift cards do indeed work by buying one and were able to add it to an iTunes account. You can get $200 cards for about US$2.60.
How Apple is going to address this will be troublesome. Changing the algorithm that generates the cards could render existing cards as unusable. Rendering all cards that are for sale and have been sold useless could be a huge marketing blunder for Apple, even if they promise to let people exchange them for new ones at a retail store.
"The owner of the Taobao shop told us frankly that the gift card codes are created using key-generators. He also said that he paid money to use the hackers' service. Half a year ago, when they started the business, the price was around 320 RMB [about $47] for [a] $200 card, then more people went into this business and the price went all the way down to 18 RMB [about $2.60] per card, "but we make more money as the amount of customers is growing rapidly."
Related Tags